What is an HLC Quality Initiative?
The Higher Learning Commission (HLC) expects that institutions are always engaged in quality improvement. The Open Pathway requires an institution to designate one major improvement effort it has undertaken as its Quality Initiative for Reaffirmation of Accreditation. It takes place between years 5 and 9 of the 10-year Open Pathway cycle. A Quality Initiative may begin and be completed during this time, or it may continue an initiative already in progress or achieve a key milestone in the work of a longer initiative. The Quality Initiative falls entirely outside the processes for ensuring the institution continues to be in compliance with HLC's Criteria for Accreditation.
The Quality Initiative should suit the institution's present concerns or aspirations. HLC encourages institutions to use the Quality Initiative to take risks, innovate, take on a tough challenge, or pursue a yet unproven strategy or hypothesis. Thus, failure of an initiative to achieve its goals is acceptable. An institution may learn much from such failure. What is not acceptable is failure of the institution to pursue the initiative with genuine effort. Genuineness of effort, not success of the initiative, constitutes the focus of the Quality Initiative review and serves as its sole point of evaluation.
What is JCCC's Proposed Quality Initiative?
Johnson County Community College's (JCCC) vision of equitable student access, learning, and transformative success imbues our community with purpose. Our actions and decisions are measured against our values, achieving our mission, improving student outcomes, and making progress on strategic goals. Motivated by this framework, JCCC's proposed Quality Initiative (QI) is "Guided Pathways", which is a national effort to reform service and academic practices to better serve students' education and career aspirations.
To succeed in this ambitious undertaking JCCC will prioritize Guided Pathways as the central model for how we serve students and prepare them for success. The intention is to help students explore, plan, choose, engage, and complete programs aligned with their educational and career aspirations efficiently and affordably. Specifically, the aim is to:
Clarify paths to student goals by organizing programs into broad fields (or meta-majors) to facilitate student exploration and by "backward mapping" program pathways to ensure that they prepare students to secure a good job in fields of economic importance to their communities or to transfer with no excess credits to a four-year college in a particular major.
Help students get on a path by redesigning the onboarding experience to help all students explore interests and options, connect with an academic and career community, and develop a full-program plan.
Help students stay on the path by reorganizing advising to enable case management by field and by using students' plans to schedule classes and monitor progress.
Ensure students are learning across programs by enriching teaching in college-level introductory program courses (not just math and English) to build students' confidence as college learners and by ensuring that students have opportunities for active and experiential learning throughout.
Achieving these outcomes will involve planning, designing, refocusing, and aligning new and existing services, processes, and programs. To this end, JCCC's QI is composed of several sub-projects that will work in conjunction to guide and advise new and incoming students. JCCC will focus on six sub-projects. Each will follow a unique timeline and has unique and interrelated deliverables.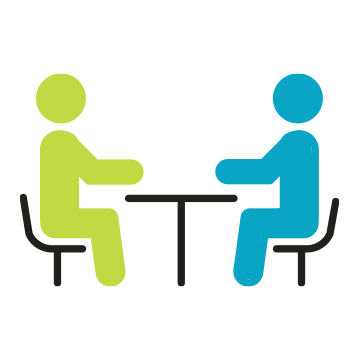 Mandatory Advising
(G1-S3) will develop an operative definition, identify student populations well suited for mandated advising, and develop an administration process for advising sessions to increase student retention, graduation, and overall success. The plan is to have a pilot group by the Spring of 2024, providing insight and improvement on the details of how to make the approach sustainable for a larger population of students starting in the Fall of 2024. Mandatory Orientation and the Academic Planning Tool will be utilized to identify, prepare, advise, and communicate with students to fully implement the mandatory advising structure.
Chair: Alex Wells – Assistant Dean Counseling and New Student Retention
Amy Warner – Counselor
Dan Mueller – Counselor
Kristen Harth – Counselor
Lenora Cook – Dean Healthcare and Public Wellness
Thomas Wheeler – Associate Professor Electronics
Danielle Gallegos – Success Coach
Rhiannon Minster – Recruiter
Allison Smith – Professor Art History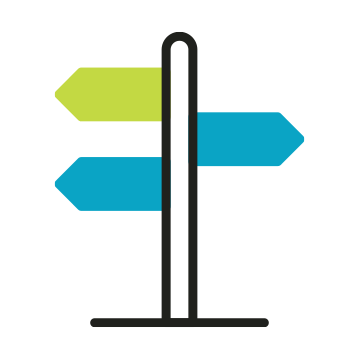 Mandatory Orientation
(G1-S3) is designed to improve the new student orientation in two ways. First, by expanding the audience required to complete orientation to include all students new to JCCC with the intention to complete a degree/certificate, regardless of prior college experience. In doing so, JCCC will ensure that more students are provided with knowledge of JCCC's technology, resources, and policies, as well as extend the support of the Success Coaching team to this broader audience for ongoing support throughout their JCCC journey. Second, JCCC will modify and enhance the existing multistep orientation model to allow for greater customization of content based on the unique needs of each student, including an opportunity for undecided students to complete a career assessment within the new asynchronous learning module (part 1) to assist students with identifying their path earlier in their academic journey. JCCC hopes to have the asynchronous learning module (part 1), which will be required of all degree-/certificate-seeking students, ready to launch by Spring 2024, with workshops or other live events (part 2), required for some students but available to all, and communication plans, ready to launch shortly thereafter.
Co-chair: Brent Haverkamp – Coordinator of Orientation and New Student Retention Initiatives
Co-chair: Nick Mancini – Associate Professor of Reading
Nick Mancini – Associate Professor of Reading
Nicole Davis – Success Coach
Andrea Thimesch – Assistant Professor / Librarian
Carissa Sadique – Learning and Development Specialist
Carla Dodge – Access Services Advisor
Cassie Jordan – Manager of Student Activities and Leadership Development
Crystal Stokes – Coordinator of Career Development Center
Danielle Sullivan – Supervisor of Financial Aid Advising
Deanne Belshe – Director of Strategic Marketing Planning
Erica Lowry – Supervisor of Student Development Specialist
Jenevieve Nelson – Success Coach
Kara Kynion – Director of Writing Center and Central District
Krista Grace – Success Coach
Megan Doyle – Associate Professor of College Success
Melanie Roberts – Counselor
Mya Lawrence – Manager of Student Life and Leadership Development
Paul McCourt – Instructional Designer
Rhiannon Minster – Recruiter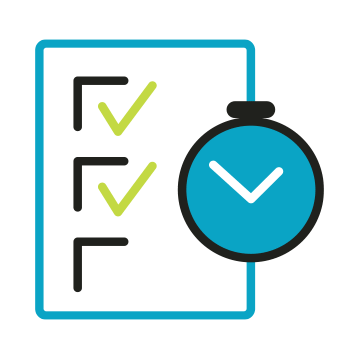 Academic Planning Tool
(G1-S3) also known as the Plan My Classes tool, will provide JCCC students with the ability to build their academic plans and visually track their progress. Additionally, it provides a central location to create digital academic plans that students and their counselors/advisors can focus on together. By providing a dynamic way to map courses semester by semester, Plan My Classes helps to avoid unnecessary detours and understand the academic journey from start to finish. Plan My Classes is planned to open to programs in the Fall of 2023, with the other programs onboarding in the Spring of 2024. Once in place, time-to-graduation metrics will be used to evaluate success.
Co-chair: Cathy Mahurin – Dean Students and Learner Engagement
Co-chair: Alex Wells – Assistant Dean, Counseling
Alex Prutsman – Business Analyst, Project Manager
Amy Warner – Counselor
Dan Mueller – Counselor
Kris Perales – Coordinator Curriculum and Degree Audit Operations
Leslie Quinn – Dean of Enrollment Services
Sherri Hanysz – Registrar
Gavin Cotsworth – Business Analyst Enterprise Application Support
Audrey Cooper – Transfer Articulation Analyst
Conner Nyberg – Manager Senior Business Analyst, Adjunct Faculty Information Systems
Vince Miller – Dean of Academic Support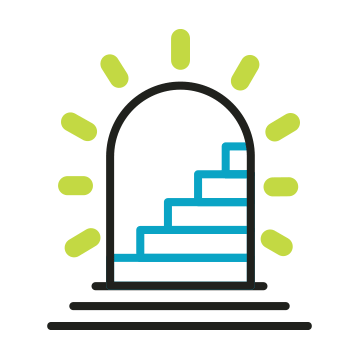 Transfer Guides
Transfer Guides are the College's main resource for assisting students and counselors in planning their transfer to our four-year institutional partners. Beginning in Spring 2023 these guides were being modified and integrated into the curriculum and the catalog systems. The new format will provide keyword searchability while displaying real-time and accurate data. This project will start by working with the vendor (CourseLeaf) to build the framework of transfer guides for the University of Kansas (KU). Once completed in March 2025, the top ten transfer colleges and universities will be available to students, their counseling teams, faculty, and advisors/counselors to guide transfer discussions. This project will provide added functionality, and support students in making informed transfer decisions that lead to increased success and completion.
Chair: Cathy Mahurin – Dean Students and Learner Engagement
Dana Shirley – Career Development Coach
Audrey Cooper – Transfer Articulation Analyst
Gurbhushan Singh – AVP Academic Affairs
Valerie Dorsey – Curriculum Coordinator
Gavin Cotsworth – Business Analyst Enterprise Application Support
Counselor (to be determined)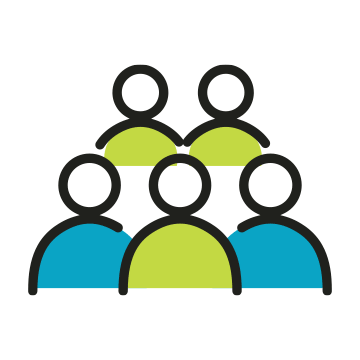 Meta-Majors
(Areas of Interest) (G1-S3) are clusters of programs in similar academic and career fields that help students and others understand a college's offerings—which often run to scores of programs—and help students explore, choose, and plan a major. This model allows in-depth exploration of careers and opportunities within a general field of study. The goal for initial project completion is May 2024, allowing time for modifications before fully implementing at the start of the new academic year.
Co-chair: Andrew Lutz – Associate Professor, Chair, Information Technology
Co-chair: Natalie Alleman Beyers – Director of Institutional Planning & Research
Pete Peterson – Professor, Chair, Psychology and Education
Annina Dahlstrom – Integrated Marketing Manager
Patricia Donaldson – Academic Counselor
Nick Mancini – Associate Professor of Reading
Mark Van Gorp – Professor of Computer Science Information Systems
Brent Haverkamp – Coordinator Student Orientation and Retention
Pete Belk – Director, Recruitment and Enrollment Strategy
Ann Nordyke – Registrar
Shelia Mauppin – Dean Career and Technology Education Transition
Crystal Stokes – Coordinator Career Development Center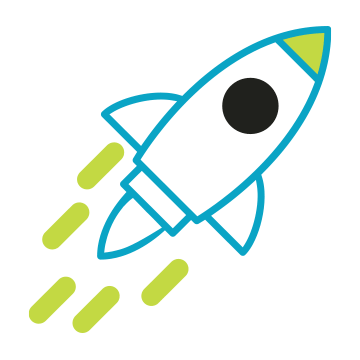 Light The Fire
(G1-S1) is designed to motivate all faculty to continually develop their teaching skills to promote student success and retention. Specifically, the idea is central to the project of education in that it seeks to ignite and fan the desire to learn, connect learning across courses, building a bright and clear point of development that is used as the groundwork for continued education or career aspirations. The committee is working with the Faculty Development Office to identify strategies to implement this project in the Fall of 2024.
Chair: Leroy Cox – Dean Business and Technology
Cathy Almai-Mahurin – Dean Students and Learner Engagement
Pete Peterson – Professor, Chair, Psychology and Education
Farrell Jenab – Director Faculty Development
Elaine Sinn – Program Coordinator Academic Affairs
What is the timeframe for the Quality Initiative?
JCCC began preparations for Guided Pathways in the Summer of 2022. Pilot programming, implementation, and evaluation will occur during the Quality Initiative period. The plan is for all sub-projects to be established with an initial round of implementation and evaluation completed by the end of the quality initiative. Guided Pathways is part of JCCC's model to improve student success. Consequently, it will be a key milestone in furthering JCCC's mission, vision, and values so that students continue to realize their potential.
An HLC Quality Initiative can be broken down into three parts… the Proposal, the Project, and the Report. As noted above, HLC gives peer institutions years five through nine to complete this cycle. JCCC plans to submit its proposal in Fall 2023, at which point it will be reviewed by HLC with feedback and an approval decision.
---
Fall 2023 — Communication and Submission of Quality Initiative Proposal
Early-Mid August: Shared governance conversations
Late August through Mid-September: Edits to proposal based on community feedback
(Tentative) Late September through Early October: The proposal will be finalized and submitted to HLC for review.
---