The Kansas Procurement Technical Assistance Center (Kansas PTAC) works with businesses to explore the government marketplace. Through professional consulting and training, business owners learn how to assess and then pursue government contracting opportunities at the federal, state and local levels.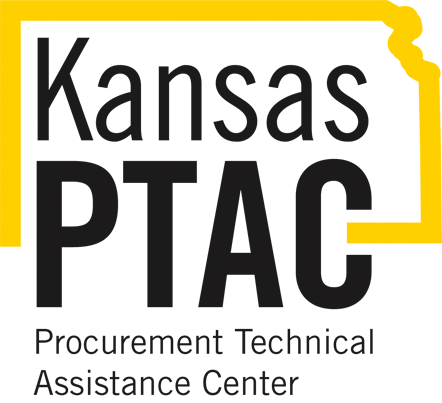 Personalized service
PTAC counselors are prepared to assist your business to help you secure government contracts. Through individualized counseling, you will learn how the procurement system can work for you. We will assist in developing a government marketing strategy by identifying which government agencies may buy your product/service.
Training and seminars
Kansas PTAC provides informative training seminars about timely contracting issues, including electronic commerce and the latest procurement guidelines.
Registrations and certifications
Kansas PTAC can assist with the various vendor registrations for federal, state, and local governments that will get your company entered into numerous vendors or bidders mailing lists, thus enabling your firm to receive solicitations or bidding forms automatically.
Daily bid-matching
Kansas PTAC can help you find government advertised bidding opportunities through our Web-based bid-matching service. Working with your Kansas PTAC counselor, you will develop a search profile (keywords) that will be used to search for open bidding opportunities and contract awards advertised on Federal Business Opportunities and more than 2,000 other federal, state and local government procurement websites. You will be provided a Web link where you can access search results for the last 20 business days.
Procurement/price history
Past procurement activity can help you determine if your price is competitive in relation to previous contract winners and provide potential subcontracting opportunities. Kansas PTAC can provide the federal purchase history of your product, including information about:
Agencies that purchased your product
The volume of product bought
The contract award amount
Which firm was awarded the contract
Specifications and standards
Kansas PTAC has a database of more than 100,000 military specifications and standards. Government solicitations or bids often refer to various types of requirements, such as packaging, types of materials, shipping, or marking, that are cited only by reference. Kansas PTAC can research and provide these documents for your use for a minimal or NO fee.
Bid preparation assistance
Kansas PTAC counselors will help you with bid preparation by assisting you in understanding forms, regulations, clauses, representations and certifications.