The Theatre Department produces an annual season of plays, offering a variety of performance and technical opportunities for both students and community members.
Announcing the 2022-23 season!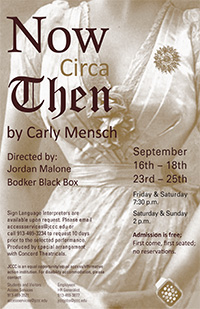 ---
Now Circa Then

by Carly Mensch
Directed by Jordan Malone
Sep. 16-18, 23-25
7:30 p.m. Friday and Saturday
2 p.m. Saturday and Sunday
Bodker Black Box Theatre
Does life imitate art? Historical reenactors Margie and Gideon face the question as the characters they play cross into the lives they lead.

They've been given their roles, Josephine and Julian, a newly married immigrant couple arriving to New York, circa 1890. New York's tenement museum is their stage, with museum guests as their audience. Simple enough, but the pair, like their characters, are total opposites.

The two clash, argue and judge before realizing lines have blurred and as a result—they're smitten.
---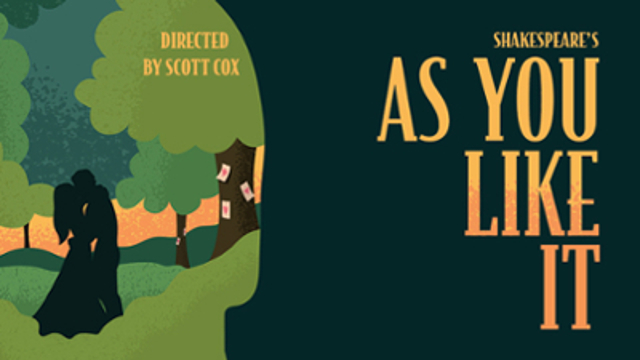 As You Like It by William Shakespeare
Directed by Scott Cox
Nov. 11-13, 18-20
Nov. 11, 12, 18 and 19 | 7:30 p.m. | Polsky Theatre
Nov. 13 and 20 | 2 p.m. | Polsky Theatre
Is there ever a convenient time for love? According to Shakespeare's classic comedy, hardly ever.
Lady Rosalind, recently exiled to the Forest of Arden, should be focused on surviving her ordeal. Instead, she is smitten with the also-exiled Orlando, and plots to win his affection.
The catch? Rosalind is well-disguised and cannot reveal who she really is to her beloved. Her attempts to gain his love range from the daring to the dramatic, but with the help of her cousin, her court jester and a most heartsick traveler, true love may triumph after all.
---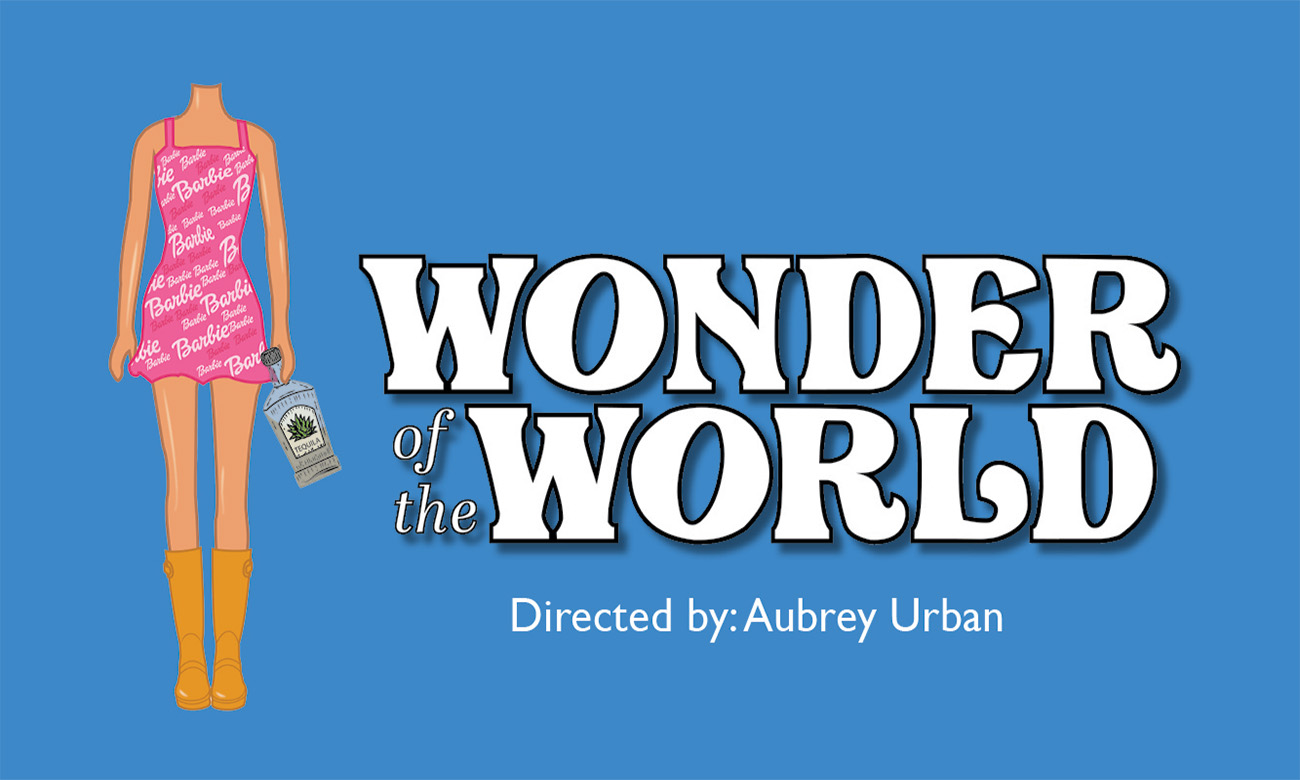 Wonder of The World by David Lindsay-Abaire
Directed by Aubrey Urban
Feb. 24-26, Mar. 3-5 | Bodker Black Box Theatre
7:30 p.m. Friday and Saturday
2 p.m. Saturday and Sunday
A chaotic journey of self-discovery takes Cass all the way to Niagara Falls, seeking the adventure she worries she missed out on. Fleeing a secret found in her husband's sweater drawer, Cass finds herself crossing paths with wishful thinkers unlucky in love, including a pair of arguing detectives, a lonely boat captain and a clown therapist. It all culminates in a perilous mystery that somehow involves an unusually large jar of peanut butter, and it's all overboard from there!
Hilarious and heartbreaking, Cass and her barrelful of characters have her confronting hard truths head-on in this wild, waterlogged experience!
---
Noises Off by Michael Frayn
Directed by Scott Stackhouse
Apr. 21-23, 28-30
7:30 p.m. Friday and Saturday
2 p.m. Saturday and Sunday
Polsky Theatre
This play-within-a-play follows a touring theatre troupe's production of the flop Nothing's On. Advance between the three stages: dress rehearsal, opening performance and a penultimate performance toward the end of an unbearable run. Between flubbed lines, cast member antics and flying sardines (of course), get a window into the inner workings of theatre behind the scenes.