Bios & Photos
Tammy Keiser
Tammy Keiser
Designer/Costume Shop Supervisor
---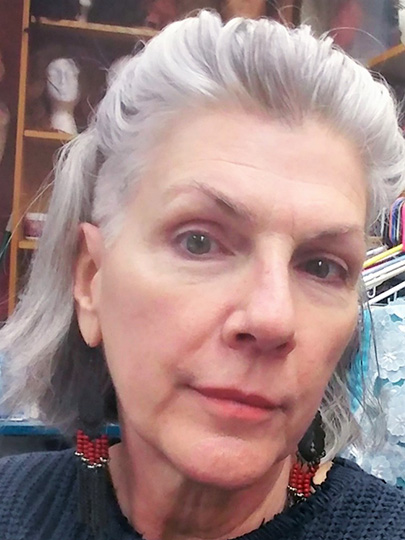 Tammy Keiser has been working in theatre and the arts for almost 40 years. Ms Keiser was a visual artist before she discovered the magical world of theatre.
Over the last 30 years her love of theatre is constantly expanding. Creating both costumes and sets for nearly 400 productions and working with young people as well as those that are perhaps not so young, the creative process always surprises her (in a really good way).
Collaboration, imagination, and hard work are the foundations for true theatre and it is an amazing journey that Tammy hopes to continue on for many more years!
Contact Information
Tammy Keiser
(913) 469-8500 (Ext. 6421)

Office Location
OCB 261
View Map