Eric Winter
Assistant Professor
---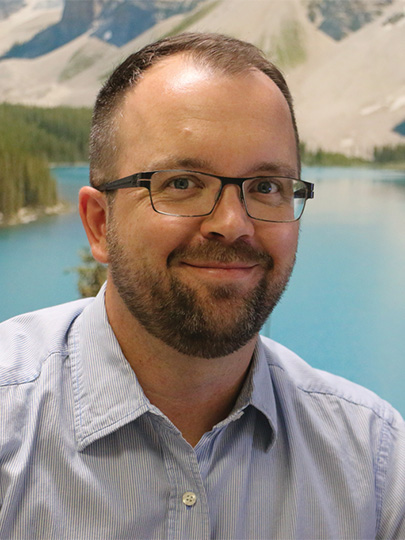 Eric Winter is an Assistant Professor of Graphic Design with over 10 years experience as a design educator, teaching across the curriculum from design foundations to career preparation. Eric's primary goal is to help students connect the dots between the classroom and professional practice. Whether it's leading a speculative brainstorming session or helping students select the perfect typeface, he hopes to pass along his love for socially conscious design, challenging students to think outside the college bubble.
Eric holds an MFA in Visual Communication from Kansas State University. His professional experience includes positions as a civilian designer on Fort Riley Military Base, an environmental graphic designer for Gensler Architecture, and freelance brand designer. He has a deep-seated passion for design activism, sustainability, and design's effect on both built and natural environments. His professional work and research into design pedagogy have been awarded/published both locally and internationally.
A staunch advocate for promoting the practice of design, Eric served for eight years on the AIGA (the professional association for design) Kansas City board of directors, most recently as chapter president from 2020-21. During his time on the board, he produced various student-focused programming as well as collaborative efforts with the Kansas City Center for Architecture and Design and the Made in the Middle Creative Conference.
Learn more about Eric, his work, and the work of his students, by visiting: https://theworldofwinter.com/
Contact Information
Eric Winter
(913) 469-8500

Office Location
FADS 233
View Map