gdes-bios
Nancy Schneider-Wilson
Nancy Schneider-Wilson MFA
Professor, Graphic Design; Internship Coordinator, and Graduating Recruitment Showcase Advisor
---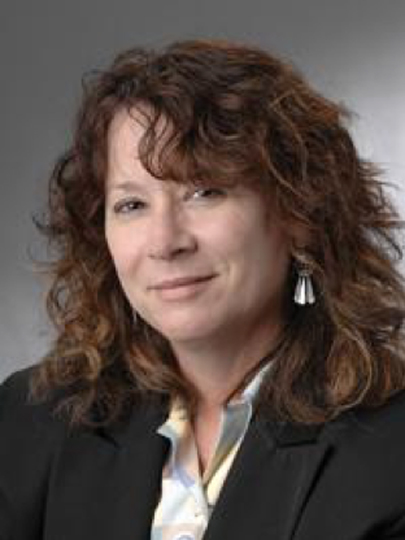 Nancy Schneider-Wilson is a tenured professor with more than thirty-five years' experience in education. A former chair of the Graphic Design program at Johnson County Community College for five years, Nancy has worked to bring in a Letterpress class as a Special Topic. A native of New Jersey, Nancy's MFA is from the University of Kansas in Design Theory and her BFA from the Kansas City Art Institute. She is also a College Board Advanced Placement Program Studio Art reader.
In 2000, Nancy founded the annual JCCC Graphic Design Graduating Recruitment Showcase. The show gives an opportunity for graduating students to present their portfolios to the creative design & advertising industry. She also coordinates a student portfolio review, bringing in professional alumni to critique current students' work. Keeping close ties to the industry, Nancy heads up the internships connecting students to the agencies and design firms. Nancy's students have won National AAF ADDY awards and numerous local and regional design awards over the years.
Nancy's affiliations include memberships in AIGA (American Institute of Graphic Arts) and Ad Club-KC (American Advertising Federation of Kansas City), who honored her for teaching excellence in 2008. She currently serves as board member of the Kansas City Society of Contemporary Photography.
From its inception her artwork has been donated to the biennial art auction gala benefiting the Nerman Museum of Contemporary Art. Her work is also in many private collections.
Other interests include showing and breeding Cardigan Welsh Corgis earning her dogs many National and International titles. Nancy is a member of the Cardigan Welsh Corgi Club of America, a board member of the Three Trails Cardigan Welsh Corgi Club and board member of the Lawrence Jayhawk Kennel Club. She has also judged multiple regional Cardigan club sweepstakes.
Contact Information
Nancy Schneider-Wilson
(913) 469-8500 (Ext. 3602)

Office Location
FADS 222
View Map