Johnson County Community College engages in strategic planning to keep the organization focused on serving our students, community members and other partners in a rapidly changing and increasingly interconnected world.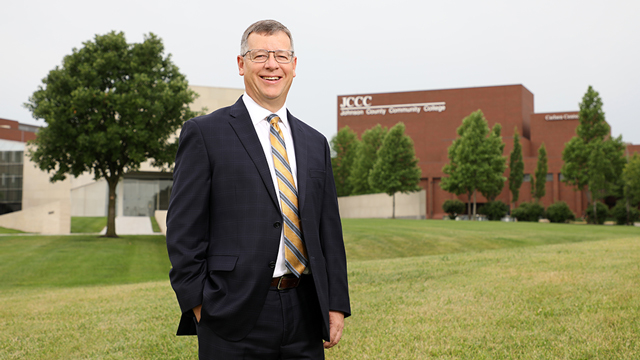 Greetings!
At JCCC we are embarking on the process to create a strategic plan that will advance our mission and establish our vision for the next decade. These are exciting times, and while strategic planning takes intentional effort, it presents us with the opportunity to join together in an inclusive manner to create actionable plans to which we hold ourselves accountable.
The strategic planning process provides an opportunity for JCCC to:
address changes in the higher education landscape both strategically and proactively;
design goals, strategies, and action plans that leverage our unique attributes toward greater levels of student success and meeting community needs;
foster an environment where all faculty, staff, and students belong and thrive; and
direct our efforts and resources toward a clearly defined vision for the future.
When completed, our strategic plan will provide the framework for guiding our direction through 2025. Additionally, it will help distinguish this college as an institution where students choose to embrace their potential.
The College values the input from every employee to inform the strategic planning process. Every voice matters. I am excited to work with each member of the College and each of our community participants to help bring forth our best thinking about the future of Johnson County Community College and what we are called to do in meeting the needs of our students, faculty, staff, and community for the decade to come.
With gratitude for our work together,
Andy Bowne, Ed.D.
President
---
Strategic Plan Process and Timeline
October-December 2020
Set Mission/Vision/Values


December 2020-January 2021
Identify Strengths/Weaknesses/Opportunities/Threats (SWOT)


January-March 2021
Develop Goals


March-May 2021
Establish Strategies


March 2021
Generate Budget


June 2021
Adopt Strategic Plan


August-September 2021
Create Action Plans