Whether on-campus or around the world, the International Education Office offers students the opportunity to have a global experience.
Stay in the know of the world around you with the Great Decisions series!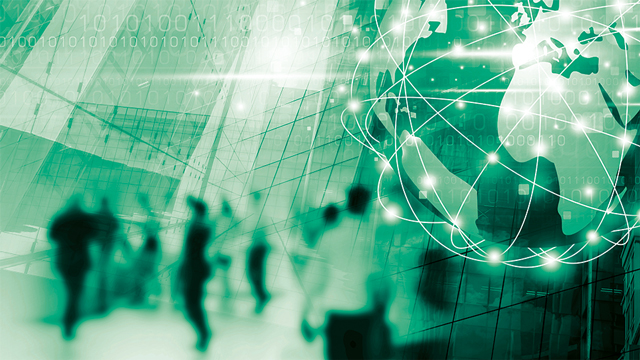 Curious about how recent developments have impacted the world economy, foreign conflicts and more? Join us on select Thursdays from 2 to 3:30 p.m. to discuss current events and engage in thought-provoking conversations with your peers.
Crisis in Ukraine with Dr. Erik Scott
Thu. Apr. 21 | 2 – 3:30 p.m. | Zoom and CoLab
Delve into the Ukrainian crisis with speaker Erik Scott, Director of KU's Center for Russian, East European and Eurasian Studies.
Co-hosted by International Education and International and Immigrant Student Services.
Ignacio Carvajal reads 'Allow: A Litany'
Join former JCCC student-turned-academic professor Ignacio Carvajal as he reads from his recently published poem, "Allow: A Litany."
This event has been postponed until the Fall semester.

Following the reading, there will be a brief time for Q&A.

Since graduating with honors from JCCC, Carvajal has earned his PhD in Latin American Literature from the University of Texas at Austin and is assistant professor of literature and language in the Department of Spanish and Portuguese at the University of Kansas, where he is affiliate faculty in the Indigenous Studies Program and the Center for Latin American and Caribbean Studies.

Carvajal is also the author of "Plegarias," winner of the Poetic Bridges contest by Casa Cultural de las Américas and the University of Houston in 2019. His poetry and translations have appeared in The Common, the Acentos Review, the Rio Grande Review, Vagabond City and the anthology "The Wandering Song: Central American Writing in the United States."
Study Abroad
While our Study Abroad programs are on hold during the coronavirus pandemic, you can still plan for the future by exploring all the places you can go away and see the world for college credit. 
---
Global Awareness Program
Through classes, activities and experiences, you can earn Global Awareness recognition that will enhance your college experience and look fantastic on any résumé.
---
Explore the World
Travel virtually as we meet with colleagues in the US and abroad to connect and discover the world together.
---
Peacebuilding Conference
Each year, JCCC, in partnership with Park University's Center for Global Peace Journalism, hosts the Greater Kansas City Peacebuilding Conference. Various topics of justice and peacebuilding give you a deeper awareness of the issues facing the United States and countries around the world. 
The 2021 conference, "Healing Our Polarized Societies," was in September and October.