Volunteer for Events in the Midwest Trust Center Performance Spaces
The Vol*Stars are a committed group of 150 community members who donate their time and energy to serve as ushers, ticket takers and coat room clerks for more than 175 events each year in performing arts spaces.
---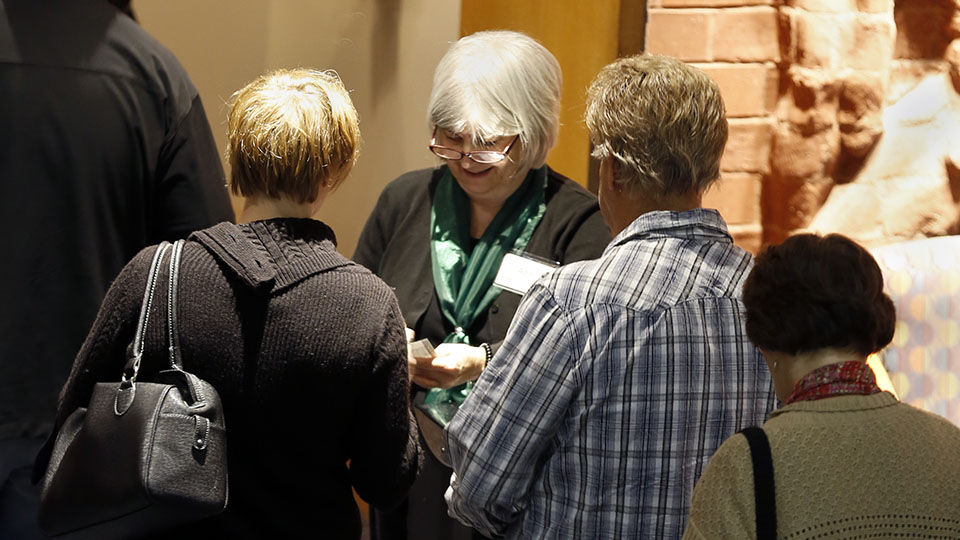 These events range from performing arts events hosted by our office, to rental clients needing space for high school graduations or arts education shows for area schools. Events range in size, time of day and fluctuate in frequency throughout the year.
Vol*Stars Requirements
Volunteers must be confident on stairs and able to read small ticket print in dim lighting.
Volunteers are responsible for assisting large crowds in case of emergency evacuation of the hall.
Remain on duty and alert for the entire event and are not always guaranteed to see a show/event in its entirety. Volunteers are responsible for the needs of the patrons assigned to their area. All volunteers stay after the event to help clean up.
Work at least four events during each sign-up period (summers are optional).

Complete a new volunteer training. Because volunteers invest so much time and energy with us, we feel it is only fair to reciprocate with training that allows you to be knowledgeable of our performing arts venues, our procedures and the standards of our organization. We want you to be at ease when volunteering at the Midwest Trust Center.
New Volunteer Training
A new VolStar training session is scheduled for Friday, December 2, at 4:30 p.m.
Please email volstars@jccc.edu or call 913-469-8500, ext. 4312 for additional information.
How to Become a Vol*Star
Complete your online application.
Once you complete your online application, you will receive an automatically-generated email confirming your "applicant" status.
After you complete training, new volunteers will shadow a current volunteer until you feel comfortable and understand the information on your own. For more information, email us or call 913-469-8500, ext. 4312.