Professional Development
The Kennedy Center Partners in Education program offers professional development in arts integration.
---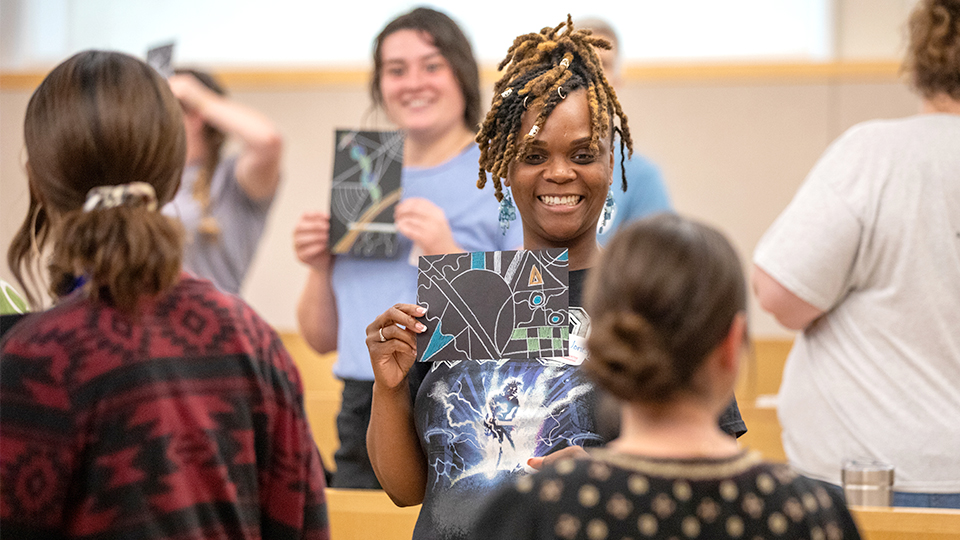 Upcoming Workshops
---
"Telling Your Story to the Beat of Jazz" featuring Imani Gonzalez
Wednesday, October 25, 2023 | 4:30-7:30 p.m. | Liberty High School
For teachers of grades 3-8
Explore strategies aligned with the Writer's Workshop to engage students in writing their own blues songs that express their thoughts, feelings and experiences.
---

"Folding Fractions: Origami & Math" featuring Kuniko Yamamoto
Tuesday, February 13, 2024 | 4:30-7:30 p.m. | Kansas City Young Audiences
For teachers of grades 2-5
Origami is very mathematical. Each fold creates different shapes, angles and sides. Fractions repeat. Two-dimensional shapes turn into three-dimensional shapes. Looking for something highly mathematical, packed with geometry and fractions? Origami – the art of folding paper – is the answer!
---
"The Stories We Tell with SEL" featuring Kayla Sandusky & Kim Ratliff
Thursday, February 22, 2024 | 4:30-6 p.m. | Capitol Federal Room, Regnier Center, JCCC
For teachers of grades Pre-K-2
Join teaching artists Kayla Sandusky and Kim Ratliff for an interactive professional development session that will leave you inspired and ready to try new things with your students!
---
"The Art of Paper Sculpture: Let's Build!" featuring Kay Thomas
Thursday, April 4, 2024 | 4:30-7:30 p.m. | Capitol Federal Room, Regnier Center, JCCC
For teachers of grades 2-8
Help students make personal connections with curricula and delve deeply into a topic in this fascinating workshop bending, folding and rolling paper into sculptural models.
---

About the program
The Partners in Education Program is a national partnership with the John F. Kennedy Center for the Performing Arts. We lead professional development sessions throughout the year that show teachers how to blend performing arts into their classrooms in a variety of subjects. Our goal is for teachers to integrate arts as an engaging creative process that connects an art form and another subject area to meet evolving objectives in both disciplines.
After our professional development, teachers will be able to:
Expand their abilities to integrate the arts into the curriculum
Provide innovative teaching techniques and tools
Inspire the artist within themselves and their students
The Kennedy Center established its local professional development program in 1976 and has since expanded to national program teams. Teams are selected because of their demonstrated commitment to the improvement of education in and through the arts. The Kansas/Missouri Team is proud to be one of three cross-state partnerships in the United States.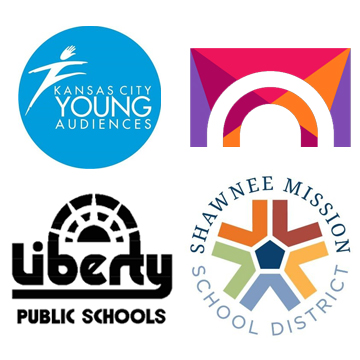 The Kansas/Missouri Team includes
the Midwest Trust Center at Johnson County Community College
the Shawnee Mission School District in Kansas
the Liberty Public School District in Missouri
Kansas City Young Audiences
KS/MO Kennedy Center Partners in Education Report Summary 2019-21