Make a Gift! Be a Friend!
Our future is bright, starting with our new name – the Midwest Trust Center!
---
Thanks to Brad and Libby Bergman for creating a $1 million endowment to support performing arts programs and students in the creative arts.
Friends of the Midwest Trust Center bring professional, world-class performers to our audiences, whether they're onstage or online. Your membership demonstrates the strong connection JCCC has with the community and will help sustain us as we plan future professional touring productions.
Join online with monthly payments or one-time pay, whatever is convenient for you. If you prefer to pay by phone, call the Box Office at (913) 469-4445, Monday through Friday, 10 a.m. to 5 p.m.
Giving Levels and Benefits
The Paddocks were invited to a "meet and greet" with artists Peter and Paul because they are Friends of the Midwest Trust Center.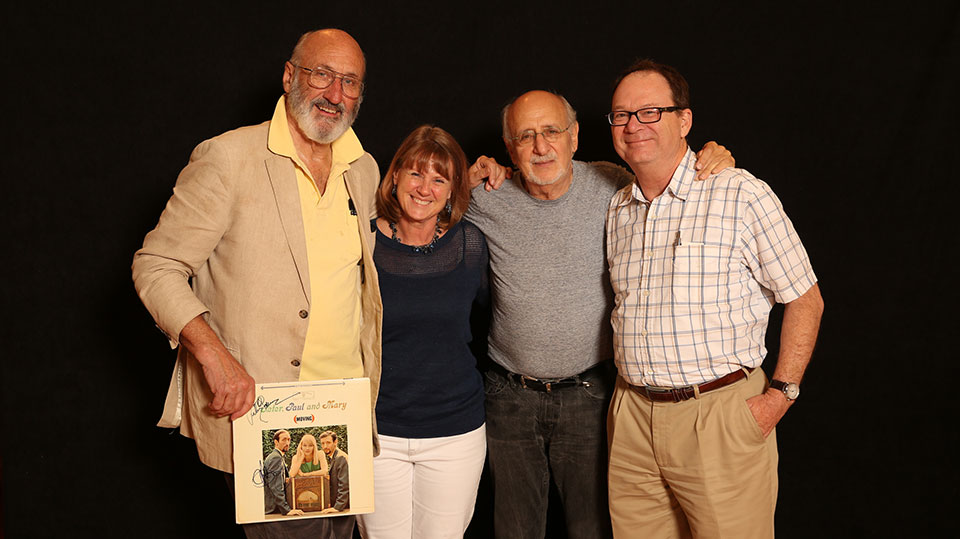 For more information on estate gifts or gifts of stock, call the JCCC Foundation at 913-469-3835. Your donation is tax-deductible. Please consult your tax professional or CPA.