An Evening with Jon Heder, Jon Gries and Efren Ramirez: 'Napoleon Dynamite – Film Screening and Conversation'
October 22, 2022 | Yardley Hall
Past Event
Moderated by Lonita Cook, Film Critic at KCTV 5.
---
"Nunchuck skills… bowhunting skills… computer hacking skills… Girls only want boyfriends who have great skills!"
---
Join us for a much-quoted movie and freewheeling discussion with Jon Heder, Jon Gries and Efren Ramirez, three fan favorites from the film.
The evening promises to be a hilarious celebration of the amazing comedy classic that made Napoleon Dynamite, LaFawnduh and Pedro household names. Jon Heder (Napoleon), Efren Ramirez (Pedro) and Jon Gries (Uncle Rico) have plenty of behind-the-scenes scoop on the film we all love. As the conversation goes from silly to super funny, one thing's for sure — audiences get their money's worth.
The indie comedy created by Brigham Young University students Jared and Jerusha Hess tells the story of an awkward teen living in Idaho. Produced for just $400,000 in 2004, the film has earned more than $44 million. The movie has received three MTV Movie Awards and was named 14th on Bravo's list of "100 Funniest Movies." 
This is a must-see event: a fan-favorite film screening, audience Q&A and moderated discussion by Lonita Cook, film critic at KCTV-5. "Napoleon" might even do his famous dance moves.
About the moderator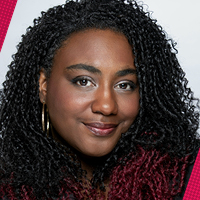 Lonita Cook is a major film lover who adores the films of her 1980s and '90s girlhood. She is a member of the Critics Choice Association (CCA), a voting member of the Black Reel Awards, member of Alliance of Women Film Journalists (AWFJ), as well as board member at Kansas City Film Critics Circle. She contributes to KCTV-5 (CBS), KS Women's Lifestyle magazine, awfj.org, Everyday Portland and blackbeebuzz.com. She also cohosts "flix + mix," an internet-based show festivising food, film and friendship.
As a filmmaker and artist supporter, Cook is the East Central Kansas Field Rep for the Kansas Department of Commerce's Creative Arts Industries Commission and Board President of the Johnson County Arts and Heritage Museum Foundation. She has volunteered at festivals around the world, including 13 years at Sundance Film Festival.