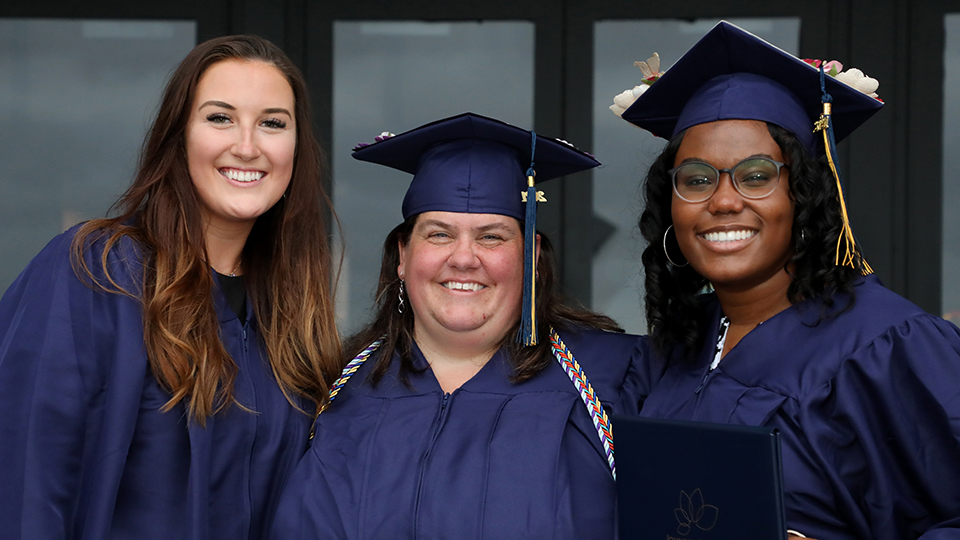 Do it for the hopefuls
Shining stars like you paint a sky full of possibilities for our students.
Community colleges are many times the starting point (or encouraging restart) of an educational journey. Staying close to home and paying affordable tuition for quality education makes JCCC even more appealing.
When you give, the JCCC Foundation puts every dollar to work to create the greatest impact possible. You'll love how your gift is added to others to multiply the impact on our students.
Thanks to donor gifts, we enthusiastically awarded more than $1.7 million in student scholarships last year. While appreciated and impressive, it still covered only one in four requests from students for financial support. Lasting effects of the pandemic continue to cause our students many hardships.
Choose how you want to help
Reserve a sponsorship for the Gala – Corporate and individual sponsorships starting at $5,000 provide you several benefits (pdf) that include you and your friends celebrating with us at Some Enchanted Evening on November 12. Everyone is ready to network at this party with a purpose! 
Purchase a table or individual tickets – Organizations and individuals wanting to support students and join the celebration can buy tables of eight for $3,000 or individual tickets for $250 each to the gala.
Secure a sponsorship, a table or tickets and pay today
Make a direct donation
– Can't attend the gala but want to help students?
Make a direct donation today
that will go 100% to scholarships and student basic needs. You can direct how your gift is distributed.
Pulling together for students
The Some Enchanted Evening committee of community volunteers collaborates with JCCC Foundation staff to brighten students' futures. We thank the committee members for their commitment.
Tracey Osborne Oltjen and Tom Oltjen, Co-Chairs
Andy and Ruth Bowne
Marshaun Butler
Stacie and Peter Gram
Chris and Lindsay Gerlach
Sean and Rima Khurana
Mike and Susan Lally
Andy and Erica Logan
Matt and Rhonda Masilionis
Marga Spangler
Brenda and Mike Sharpe
Fundraising exceeded $1 million in 2020 and 2021
Our 2020 annual fundraising and our 2021 fundraising campaign both raised record amounts for scholarships and student basic needs. Thank you to our donors!