October 15, 2020
Our College helps veterans transition from military to civilian and college life.
A veteran salutes the flag at a JCCC women's basketball game.
When members of the armed forces exit the military to pursue their next mission in life, they can feel lost and lonely. That's where Johnson County Community College's Veteran & Military Student Resource Center (VMSRC) can be enlisted to help. The center provides students with military experience and their dependents a friendly and welcoming base — a place to ask questions, find resources, study or enjoy coffee and camaraderie between classes.
Standing ready to serve veterans
"We are dedicated to serving veterans and military-affiliated students," said Veteran Services Coordinator Kena Zumalt. "It's important that our service model is vets serving vets because there's an automatic level of trust — esprit de corps — that's a big piece of our success."
The center's mission is to empower veterans, military service members and their dependents to succeed in their educational and vocational goals. The center has a number of resources in place to make that happen.
Peer mentors pave the way
JCCC was selected to be a partner school with PAVE (Peer Advisers for Veteran Education), a nationally recognized peer mentor program for veterans. It connects incoming student veterans on college campuses with student veterans who are trained as Peer Advisors. Mentors help their peers navigate college life and overcome challenges, and introduce them to resources and provide ongoing support.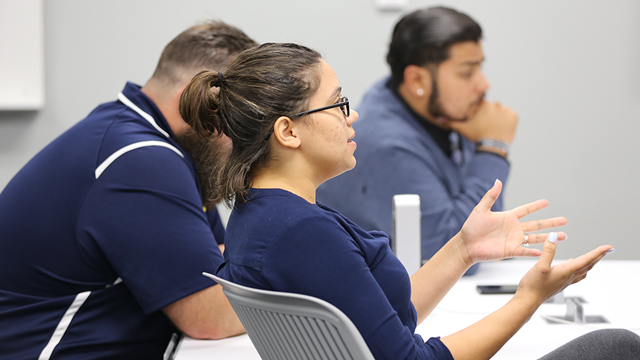 Veteran Services Outreach Specialist Donny Whitton has been in the shoes of veteran students. He now helps fellow veterans make the transition, overcome obstacles and reach their goals.
"In the military you have a mission, a purpose and a sense of direction that you share, with a feeling of camaraderie that is incomparable to any other life experience," said Whitton.
"Upon exit, especially in college, we have a lot less structure and feel that we no longer matter. The mission is gone. We downgrade all our other accomplishments. PAVE is an opportunity to provide that camaraderie and mission." 
On-campus 'battle buddies'
When student veteran Eric B. came into the Veteran Services office, he was struggling academically but was ready to make some changes. Whitton served as his mentor and helped him get on a better path.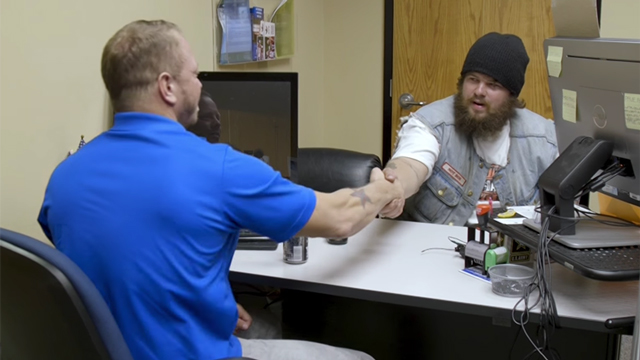 Eric gives Whitton credit for his improved attendance and GPA. "If you want help coming back from a dark place … you go to someone who was there. They can help you through it. It makes a difference."
Vets have options paying for college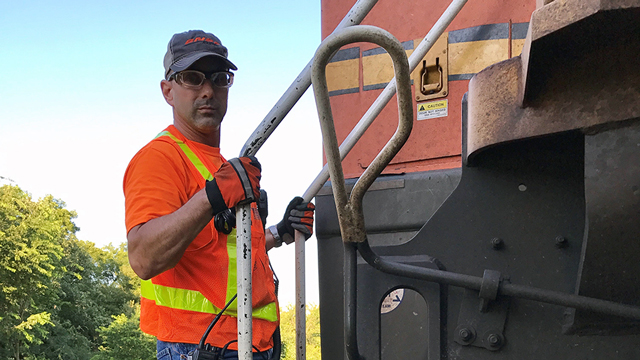 The VMSRC helps veterans and active duty military find ways to finance their education. Greg A. was stationed in Quantico, Virginia, on active duty in the Marine Corps when he discovered the National Academy of Railroad Sciences program (NARS) at JCCC.
The center explained how he could use military tuition assistance and receive in-state tuition while on leave. "The railroad conductor program at NARS prepared me academically 100% and gave me exposure to the hands-on work you perform as a conductor," Greg said. He is now a conductor with BNSF Railway.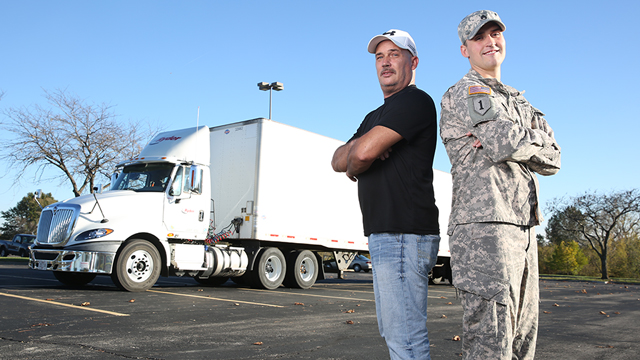 Veterans can apply military skills to a career in the trucking industry. Full-tuition scholarships are available for veterans and their eligible dependents. Veteran and CDL program participant Bruce V. said, "I'm very pleased with the training I received at JCCC. The instructors were eager to share their extensive and varied experience. I consider JCCC's program to be superior to other CDL schools."
Another way veteran students can finance their education is through GI Bill enrollment and certification, managed by the VMSRC. The center provides step-by-step assistance with GI Bill benefits. In addition, military-specific scholarships are available, including the new Pay It Forward scholarship.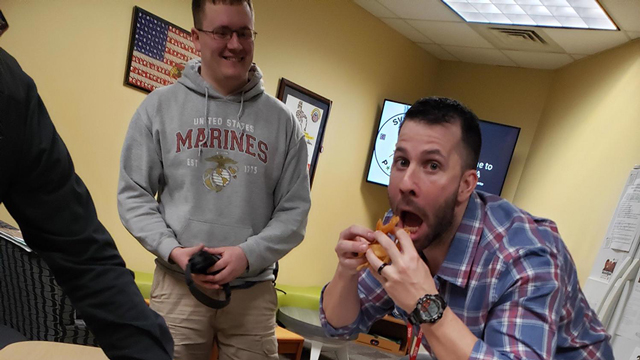 Engaging vets in the College community
Opportunities for leadership, community outreach and friendships abound through the Veterans Club, or JC SVA — an official chapter of Student Veterans of America.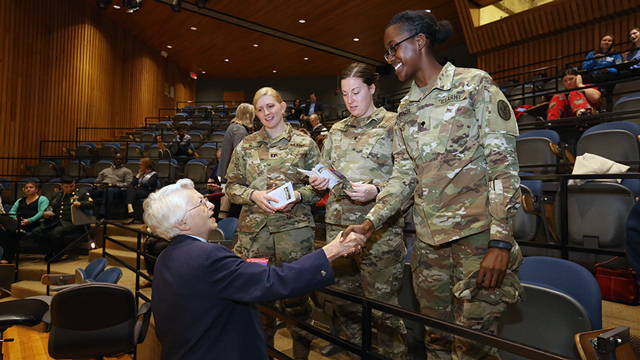 Veterans Week is packed full of events and activities that show appreciation for the service and the sacrifice veterans and their families have made. The College celebrates its 10th anniversary of Veterans Week activities in 2020.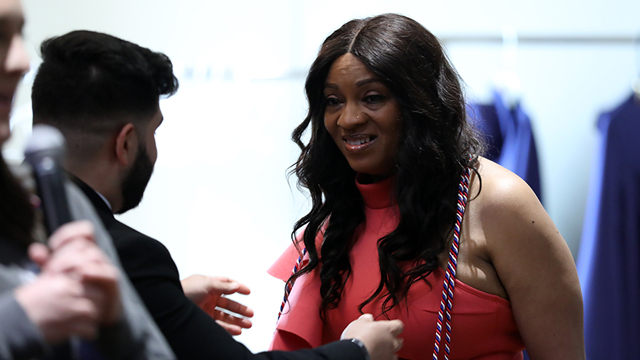 Mission accomplished!
All veteran and military-affiliated students are invited to an end-of-year luncheon and ceremony hosted by PAVE to celebrate academic victories and bid farewell to graduating comrades.
Other ways JCCC salutes veterans
Credit for prior military training can be evaluated at no cost
Pre-enrollment privileges for veteran and military students
Free athletic tickets, free haircuts and $10 dental cleanings
Success starts here
If you are a veteran and would like to learn how you can use your educational benefits and reach your academic goals, call 913-469-8500, ext. 4981, email veteranservices@jccc.edu or stop by the VMSRC in COM 305. One call could help you map out an exciting new career.
---
JCCC is designated by the Department of Veterans Affairs as a

 
Principles of Excellence
participant and by the U.S. Department of Education as an

 

Eight Keys to Veterans' Success Site