Jessica Nordell, Keynote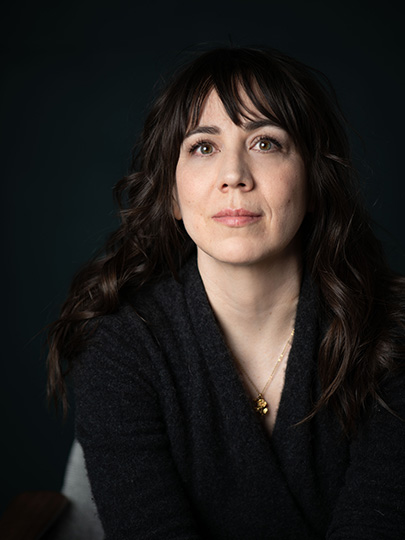 Bias is one of our thorniest obstacles to thriving at work and to having an equitable society. If we're going to end bias, it'll take a new tactic: Jessica Nordell has it. She tackles unconscious yet pervasive biases we may not realize we have. Her book "The End of Bias" is the most vital, acclaimed book about what really changes people and cultures—the New York Times bestselling author Adam Grant said her work on bias was, "the single most fascinating and useful exploration of it that I've read. Ever." In her profound, dynamic talks, Jessica shares stories about how unexamined bias affects us, drawing from the corporate world, health care, education and criminal justice. She'll teach you to learn from these stories so that you can break bad habits, build inclusive cultures, recognize patterns, cultivate more trusting relationships and address biases without shame. Her warmth and compassion speak across differences to show you how to fight bias right where you are.
Jessica Nordell is so committed to her mission to end bias because she sees that it stops us from living in a world where we all get to prosper. When bias undervalues women or historically marginalized groups, we all lose something from that homogeneity: a new opinion, an essential lived experience, a fresh set of eyes that can solve critical, collective problems. But since so many biases are unexamined, we may not realize they're there. This is why well-meaning diversity and inclusion programs have inconsistent results, and why the barriers to women's advancement in the workplace often go unnoticed. But we can do something about it. We can uncover bias—even the biases that we don't know about—and we can create a workplace culture and a society that is so much more equal and exciting.
Using an unforgettable blend of neuroscience and real life stories, Jessica lays out what she discovered from a decade of work on her book "The End of Bias." She dives deep into the causes of bias and how we can push back against it, sharing stories about the preschool that uprooted gender stereotypes with gender-neutral language, and Johns Hopkins doctors who eliminated discrimination by putting into place a new diagnostic checklist. She shows you how to learn from these lessons and how to create a plan for changing the way you work, create and lead. Bad habits can be hard to break, so she'll teach you how to uncover yours and how to stamp them out. Inclusive cultures are hard to build, so she'll teach you where you start and where you go next. Beverly Tatum, the bestselling author of Why Are All the Black Kids Sitting Together in the Cafeteria?, called "The End of Bias" a "cause for hope," and readers have described it as "life-changing." 
Jessica has led an incredible career as a science and culture journalist, and her writing has appeared in The Atlantic, the New York Times, The New Republic and many other publications. Jessica's work on "The End of Bias" was shortlisted for the Lukas Prize for Excellence in Nonfiction and the Royal Society Science Book Prize, is a finalist for the 2022 NYPL Bernstein Award for Excellence in Journalism and was named a Best Book of the Year by the World Economic Forum, Greater Good, AARP and Inc. Jessica holds degrees from Harvard and University of Wisconsin, and her work as a writer and producer earned her the Gracie Award from American Women in Radio and Television.
---
Michelle Brown, Ph.D., M.S., M.L.S.
Michelle Brown, Ph.D., is an Associate Professor in the University of Alabama at Birmingham's School of Health Professions Department of Health Services Administration. Michelle leads the healthcare simulation master's degree program as the founding program director. She teaches simulation design, advanced debriefing, patient safety, effective communication and teamwork.
Michelle's primary research interests include applying interprofessional simulation to promote effective teamwork and increase patient safety and exploring behavioral factors that impact provider decision-making.Additionally, Michelle is a nationally-recognized leader in the fields of medical laboratory science and transfusion medicine. She is also a distinguished recipient of the American Society for Clinical Pathology award as one of the nation's 40 under 40 in Pathology and Laboratory Medicine.
---
Kellie Dionne Bryant, D.N.P., W.H.N.P., C.H.S.E., F.A.A.N.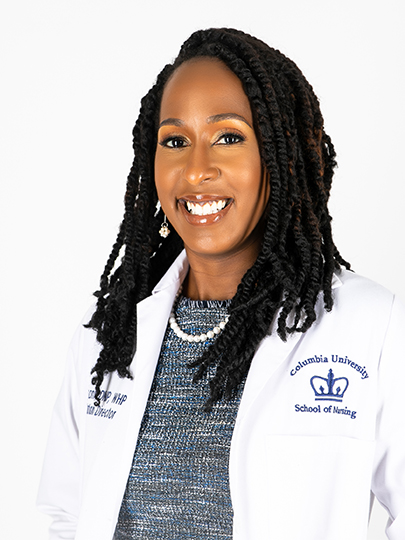 Dr. Kellie Bryant is currently the Assistant Dean of Clinical Affairs and Simulation as well as Associate Professor at Columbia University School of Nursing's accredited Helene Fuld Health Trust Simulation Center. She is also the medical director of Columbia University's Opioid Overdose Prevention Program, training over 1,800 individuals. Additional responsibilities include implementing initiatives that promote diversity, equity and inclusion (DEI) for students and the surrounding community.
Dr. Bryant is currently the co-chair of the Society for Simulation in Healthcare's media and communication committee and appointed member of the DEI workgroup. She is serving her second year on the CDC funded Nurse-Led Vaccine Confidence Advisory Committee. Lastly, Dr. Bryant is on the executive board for the Greater NYC Black Nurses Association, serving as the liaison for the NYC Black and Latinx Providers Committee.  
She received her bachelor's in nursing and Master of Science in Women's Health Nurse Practitioner from Stony Brook University. At Case Western Reserve University, she received her Doctorate in Nursing Education.
---
Matthew Charnetski, M.S.M.S., N.R.P., C.H.S.O.S., C.H.S.E.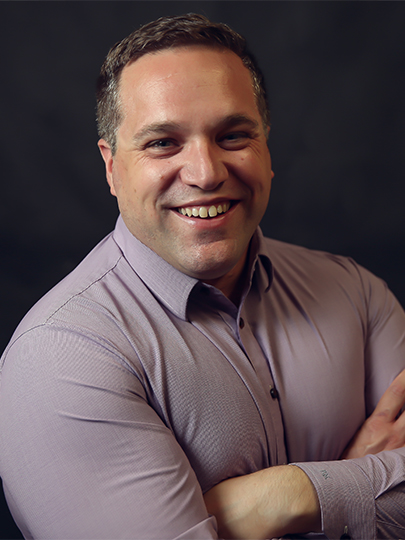 Matthew Charnetski is the Director of Simulation-based Education and Research for Dartmouth Hitchcock Medical Center (DHMC) in Lebanon, New Hampshire. His simulation career has been largely academic-focused, primarily in medical education prior to arriving at DHMC in 2019.
He holds a Master of Science in Medical and Healthcare Simulation from Drexel University and is actively pursuing his Ph.D. in Health Professions Education at Maastricht University in Maastricht, Netherlands. Matthew is also adjunct faculty at Massachusetts General Hospital Institute of Health Professions, teaching the Simulation Operations track in the Master of Science in Health Professions Education program.
Matthew is involved extensively with the Society for Simulation in Healthcare (SSH) and the International Nursing Association for Clinical Simulation and Learning. His peer-reviewed work has largely been in standards of best practice in simulation, cultural considerations and diversity issues related to simulation. He is a member of the SSH 2023 Distance Simulation Summit.
---
Nancy E. Cochran, M.D.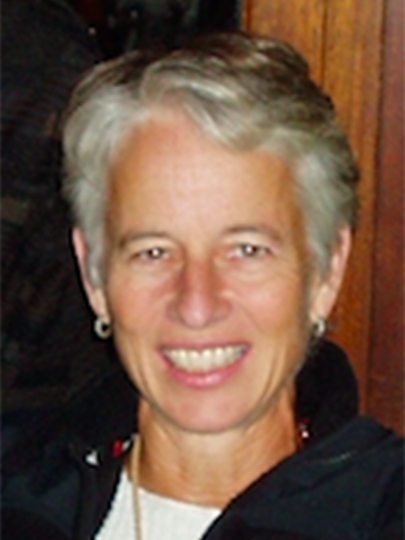 Dr. Cochran is an internist, coach and medical educator who is committed to helping develop a diverse, equitable and inclusive community at Geisel Medical School. She developed the clinical skills course at Dartmouth College which teaches communication, teamwork and clinical skills to Geisel medical students. She obtained grant funding to teach trainees how to respond constructively to microaggressions they encounter in their learning environments. She teaches and coaches clinicians and students and works with patients with opioid use disorder. She has researched how to integrate shared decision making (SDM) into primary care settings and teaches motivational interviewing and SDM communication skills to students and clinicians.
She did additional training in negotiation at Harvard Law School, and has been teaching public health and medical teams negotiation and conflict engagement skills since 2011. As a faculty member, Fellow and Past President of the Academy on Communication in Healthcare, she works in faculty development and consulting around the country. Her major areas of focus are negotiation and conflict engagement, responding constructively to micro-aggressions, creating a diverse and inclusive medical culture and building an effective team and motivating others.
---
Kim Leighton, M.D.
Dr. Kim Leighton is Executive Director of Itqan Clinical Simulation and Innovation Center at Hamad Medical Corporation in Doha, Qatar, serving the multidisciplinary clinical practitioner community. She moved from emergency nursing to education and simulation 20 years ago and enjoys facilitating learning with simulation with passion for faculty development.  
Dr. Leighton is a past president of the International Nursing Association for Clinical Simulation and Learning, where she led development of the first standards of best practice for simulation. She is currently on the Board of Directors for the Society for Simulation in Healthcare. Dr. Leighton's research focuses on development and psychometric analysis of evaluation tools for simulation education, which have been disseminated through her website to simulationists in 85 countries. Her current work explores the effectiveness of various clinical education environments. Dr. Leighton is co-editor of the award-winning book, "Simulation Champions: Fostering Courage, Caring, and Connection."
---
Chrystal Rutledge, M.D. 
Dr. Rutledge is an Associate Professor at the University of Alabama (UAB) and the Assistant Program Director of the Pediatric Residency Program. 
Dr. Rutledge is a graduate of the UAB School of Medicine. She completed her pediatric residency at the University of North Carolina Hospital and her pediatric critical care medicine fellowship at UAB. She takes a special interest in health care simulation, and focuses on improving preparedness of community health care workers for sick children using simulation.
---
Jessica Williams, Ph.D., M.P.H.
Jessica H. Williams, Ph.D., M.P.H. is a full-time Associate Professor in the Department of Health Services Administration, School of Health Professions at the University of Alabama at Birmingham (UAB). She holds a Ph.D. in Health Education/Health Promotion and an M.P.H. in Epidemiology, both from UAB's School of Public Health.
Dr. Williams has over fourteen years' experience in health services research at UAB, with interventions focused on health disparities, improving access to healthcare, doctor-patient communication and smoking cessation. Dr. Williams' current research interests are in the role of unconscious bias during medical encounters and its contribution to health disparities. She currently teaches managerial epidemiology in the undergraduate program and essentials of health and human disease (population health) in the master's programs. Dr. Williams has published in over 20 peer-reviewed publications and 29 conference proceedings.
---
Marjorie Lee White, M.D., M.P.P.M., M.A.
Marjorie Lee White is a Professor in the Heersink School of Medicine, Departments of Pediatrics and Medical Education and in the School of Health Professions, Department of Health Services Administration at the University of Alabama in Birmingham. She is board certified in Pediatrics, Pediatric Critical Care and Pediatric Emergency Medicine and practices Pediatric Emergency Medicine at Children's of Alabama.
She was awarded a bachelor's in history and American studies from Princeton University. She obtained her medical degree from the University of Alabama at Birmingham (UAB). She also obtained her master's in education from UAB and her master's in public and private management from Birmingham-Southern College. She is currently Vice President for Clinical Simulation, UAB Medicine and Assistant Dean for Clinical Simulation, UAB School of Medicine.