Innovate simulation best-practices with world-renowned simulation scholars
Amitai Ziv, M.H.A., M.D., Keynote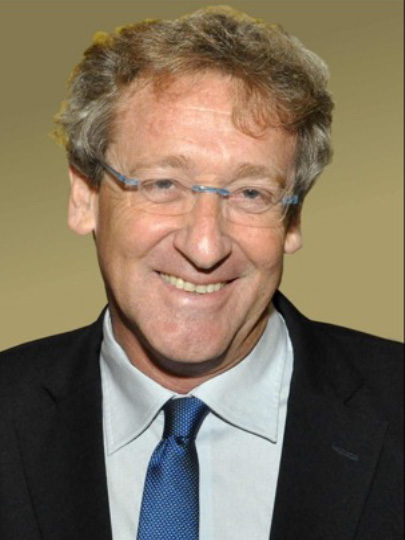 Professor Amitai Ziv was trained as a pediatrician at Hadassah Medical Center and the University of Pennsylvania Children's Hospital. He is responsible for risk management, quality assurance and medical education at Israel's Sheba Medical Center, as well as heading the Sheba Rehabilitation Hospital. He established the MSR.
Dr. Ziv has served as a consultant for the Educational Commission for Foreign Medical Graduates International Clinical Skills Assessment (CSA) programs in Israel, Spain, Brazil, Russia, Ukraine, Italy and the U.S., and was a member of the CSA Test Development Team in Philadelphia. He is a world-renowned expert in the field of medical simulation and has been invited to speak at medical conferences worldwide and at leading medical institutions.
He is the recipient of national and international awards for Humanitarian Action and for leadership and commitment to the applied health sciences. Dr. Ziv has also served as a member of two WHO Patient Safety Alliance Expert Working Groups on Medical School Patient Safety Curriculum and on Patient Safety Technology. He has published and presented over 60 papers in peer-reviewed international journals and at international conferences.
He earned his medical degree from the Hadassah Medical School in Jerusalem, with his fellowship in Adolescent Medicine at University of Pennsylvania Children's Hospital of Philadelphia. He also holds a Master of Arts in health administration from Tel Aviv University.
Dror Dolfin, M.B.A, M.D., Keynote

In the past, Dror Dolfin worked for several years in the "Hosen" ("resilience") center for intervention in trauma and mass disasters, participating in training sessions and workshops countrywide. For over a decade now, he has been working to promote recognition and systemic treatment for burnout syndrome in the healthcare system in Israel. He has lectured about the subject for professional and non-professional audiences and advanced initiatives to address the burnout of physicians and nursing staff at various organizational levels.
At Soroka Medical Center, the largest general hospital in Israel, he works as the Deputy Director General, leading the resilience unit in charge of staff wellbeing, a priority for him before and throughout the COVID epidemic.
He earned his bachelor's with honors in philosophy, Master of Business Administration with a focus on healthcare systems administration and medical degree from Tel Aviv University.
Liat Pessach-Gelblum, M.B.A, Keynote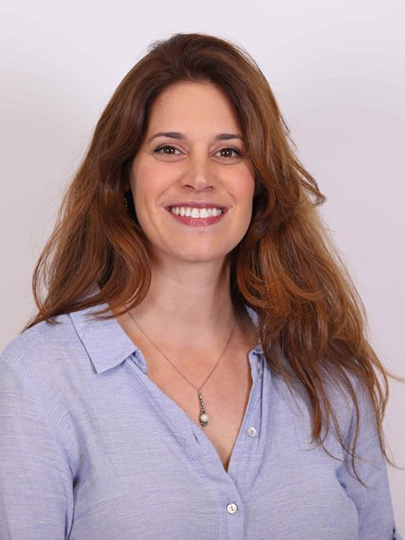 Since 2010, Liat Pessach-Gelblum works as the Deputy Director and Chief Learning Officer at the Israel Center for Medical Simulation (MSR).
In this role, she oversees all national training programs and courses, as well as international courses and faculty development programs. She is also responsible for non-medical business development, entrepreneurship and collaboration.
Liat is also the head of MSR Jerusalem, the MSR branch for community, welfare, law, education and children and youth-at-risk simulation-based education.
Liat served for over 10 years in the Israel Defense Forces, where she commanded and spearheaded the development of unique simulator facilities and training programs. She was also part of the Boston Children's Hospital Simulator Program as a simulation faculty development lead for over two years.
Liat holds a bachelor's in psychology and a Master of Business Administration specializing in Organizational Management & Behavior.
Thomas Belda, M.S.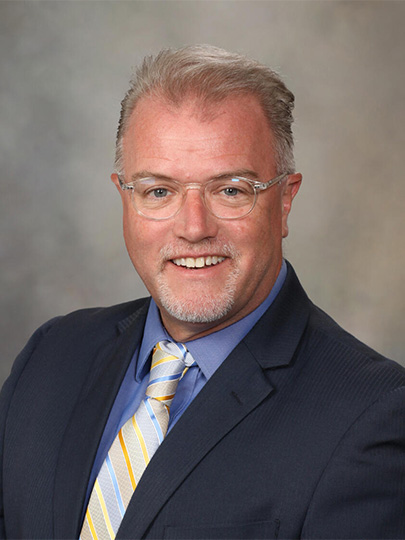 Thomas "Thom" Belda is presently the Enterprise Technology Architect for the Mayo Clinic Division of Immersive and Experiential Learning. Thom is responsible for research, development and integration of simulation technology and resources across the Enterprise campuses at Mayo Clinic. This includes the Mayo Clinic sites in Arizona, Florida and Minnesota and the Health Systems locations at Mayo Clinic.  
Thom's career started at Mayo Clinic, 35 years ago as a Neonatal and Pediatric Respiratory Specialist.   After 10 years in Pediatric Critical Care and as part of the Mayo One Flight team, he returned for additional education and a bachelor's degree, shifting career focus from direct patient care to supporting innovations in healthcare technology with a focus on IT and engineering in the late 1990s. Thom led the programming team to utilizing custom Web-based applications development to enable the Mayo Clinic Anesthesiology department to shift administrative processes to the Internet and moved this progressive department towards becoming nearly paperless for its administrative functions at that time.
Thom was then paired with other industry experts involved in an Aviation Simulation at Mayo Clinic and was hired as the technology lead for the departments of Anesthesiology and Aerospace Medicine at Mayo Clinic in 2003. In this role, he jointly developed a "flight simulator" that enabled Aviation Pilots to experience their unique symptoms of Hypoxia, (low blood Oxygenation), as a simulation safety tool. Thom was then hired into the Lead Engineer role for the Simulation Center under development at Mayo Clinic Rochester in 2005.
Thomas has served with Society for Simulation in Healthcare (SSIH) over the past decade in numerous technology specific roles and committees on several society projects. Thom is passionate about and immersive and experiential learning with simulation and the goals that can be achieved for safer patient care and outcomes through use of high-quality simulation training. Thomas's role in this effort is focused on innovation and development of next-generation health care training systems and platforms for Mayo Clinic.
Thom obtained a Master of Science in Information Technology from the Florida Institute of Technology and a bachelor's degree in information technology at Concordia University.
Maya Benaharon, M.A.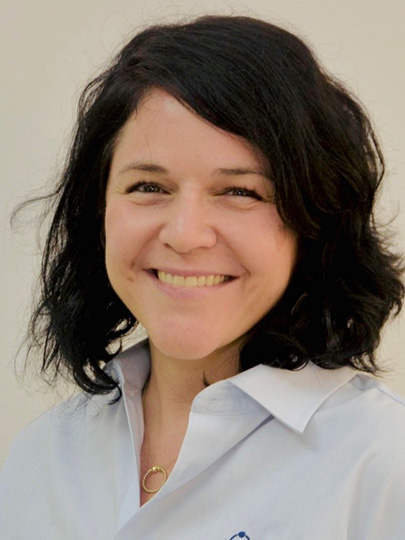 Maya Benaharon is the Director of Training and Development at MSR. She is responsible for the development and execution of simulation-based programs, organizational change processes, team workshops and training the trainers for specific courses. All training programs are custom-made, according to each organization's specific needs. The training programs' goals are varied and diverse, including patient experience, management skills, clinical skills, teamwork, cultural sensitivity, resilience, burnout and more.
MSR is a key player in national training programs, with the Training and Development Unit leading the process from needs assessment all the way through to implementation.
Maya is an organizational consultant and a certified group facilitator, with experience in medical organizations and medical executive's development processes.
Maya has a bachelor's in educational counseling and an Master of Arts in Public Policy and Conflict Resolution from Tel Aviv University.
Brian Brost, M.D.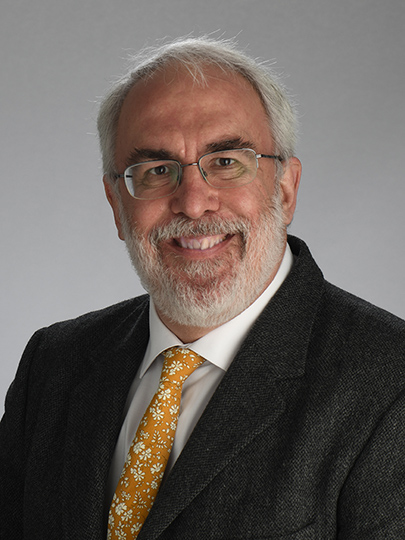 Professor Brian Brost currently works at the University of Kansas where he cares for high-risk women in pregnancy and their developing babies and serves in the Obstetrics and Gynecology Department as Vice-Chair for Education and Innovation. He has spent his career developing, teaching and sharing simulation techniques integral to the spectrum of learners in institutions, across the country, and in global health settings.
Brian's passion is education and innovation. He went to the Mayo Clinic in 2003 to establish their inaugural MFM Fellowship Program and to serve as the Fellowship Director for more than a decade. Because of his fascination with simulation as an educational tool, he was connected with a fantastic group of educators who were about to start planning a new multidisciplinary simulation center at Mayo Clinic and helped with the design of this unique simulation space. He has utilized innovative approaches to providing obstetric and maternal fetal medicine care in both in-patient and out-patient settings. His team has developed novel approaches to improving clinical procedures such as cervical cerclage, ultrasound guided needle procedures and incarcerated uterus in pregnancy. He worked until 2014 as the Simulation Center Operations Director. During this time, he was recruited to the Mayo Clinic Center of Innovation to lead the Culture and Competency of Innovation Core and led a multitude of groups at Mayo on their innovation journey.
Brian earned his bachelor's degree in Chemistry with Honors and Special Attainments and an MD from the University of North Carolina. He was selected for the Air Force Health Professions Scholarship Program to do residency training in obstetrics and gynecology. After residency, he completed a Maternal Fetal Medicine (MFM) Fellowship at the Medical University of South Carolina. He received numerous National Faculty Awards for Excellence in Resident Education from the Council of Resident Education in Obstetrics and Gynecology, Deans Awards for Teaching Excellence and Golden Apple Awards for teaching medical students in clinical sciences. He was inducted into the American College of Surgeons Academy of Master Surgical Educators to join a prestigious group of 40 previously recognized surgeons from the United States and around the world and is also a member of the University of Kansas Academy of Medical Educators.
Orna Divon-Ophir, M.S., M.S.L.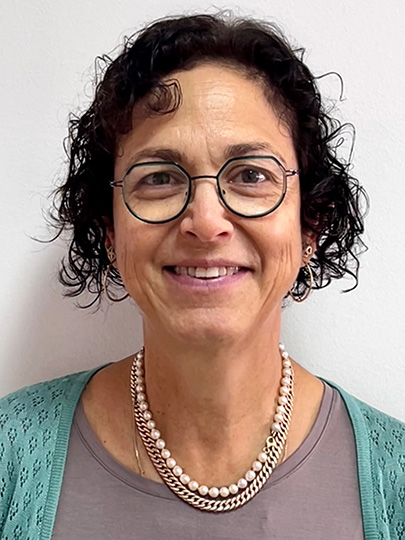 Orna Divon-Ophir has been director of Nursing Programs at MSR since 2002. She has worked as a Registered Nurse since 1991 and holds a master's degree in nursing and a Master of Studies in Law. She is registered as a critical care nurse, licensed in midwifery and is a board-certified lactation consultant.
Prior to joining MSR, Orna was Head Nurse of an Intern Department, a teacher at the Sheba Academic Nursing School and head of the first Ministry of Health advanced course for lactation consultants and founder of the Sheba Medical Center breastfeeding clinic.
Orna develops and conducts a wide range of simulation-based training and registration programs for nurses and multidisciplinary teams. She is also part of the MSR staff conducting Train the Trainer programs worldwide.
Shir Hammer, M.A.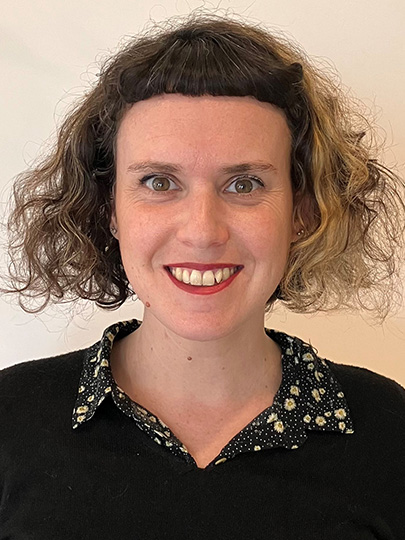 Shir Hammer is a senior member of the training development unit and a group facilitator at MSR.
Shir is responsible for developing and executing simulation-based programs for a wide variety of medical organizations and civil services. Program development includes assessing each organization's specific training needs and designing actor-based simulations in order to improve communication skills that are aligned with validated communication tools and models.
Shir's areas of specialization include end-of-life care, cultural competency, tele-health and management development. She has a bachelor's in theater and psychology and an Master of Arts in Social Psychology from the Hebrew University of Jerusalem.
Tim Laughlin, CHSOS-A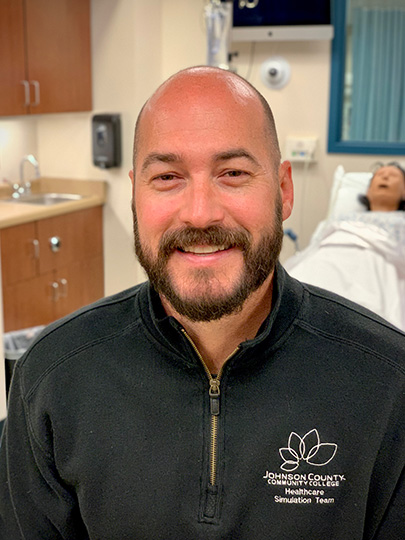 Tim Laughlin is the Senior Simulation Specialist for the Zamierowski Family Center for Healthcare Simulation at Johnson County Community College, a research site for the National Council of State Boards of Nursing (NCSBN) National Simulation Study.
He is a Certified Healthcare Simulation Operations Specialist-Advanced and member of the Society for Simulation in Healthcare. Tim is certified in MSR Train the Trainer and NCSBN Debriefing for Meaningful Learning. He also cohosted The Center for Medical Simulation's Instructor Training Course in 2011 at JCCC.
Tim was a reviewer for the International Nursing Association of Clinical and Simulation Learning (INACSL) Operations Standards and developed the INACSL Global Education Program for Operations and Technology. Experience within simulation includes nursing, EMS, respiratory therapy, life flight, physician competencies, and situational training at many area hospitals.
Tim has designed or acted as a consultant for numerous simulation center designs and program development in the Kansas City area. He has been a presenter at the International Meeting on Simulation in Healthcare (IMSH) as well as other institutions and simulation conferences.
In 2021, Tim was a finalist for the Gartner Eye on Innovation Global Award for Higher Education. He was awarded the Highly Commended recognition for his Virtual Healthcare Simulation Experience.
Ravid Segal, MA, MCTS, MCSE
Chief Technology Officer, MSR, Israel Center for Medical Simulation; Chief Technology Officer, XR Hub, ARC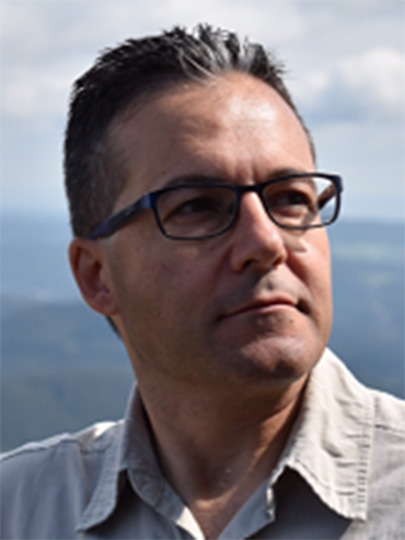 Ravid is the Chief Technology Officer (CTO) of MSR, the Israel Center for Medical Simulation. He has been with MSR since its inception in 2000 and is responsible for a wide variety of technologies in healthcare simulation, such as advanced human patient simulators, virtual reality (VR) and augmented reality (AR), and those that support the training and evaluation of healthcare professionals with the vision of developing state-of-the-art extended reality (XR) tools for medical simulation. Additionally, Ravid has experience in building immersive computer systems as well as audio/visual equipment and software, while integrating them to fit the pedagogical needs of MSR.
Ravid also serves as the CTO of the XR Hub at ARC, Sheba Medical Center's innovation arm. In this capacity, he manages research and projects in XR technology throughout the hospital's campus. Last but not least, he is a valued team member of the HealthSpace 2030 initiative. This entails envisioning various key aspects of the spaces of the future that will be important for healthcare moving forward and the technologies that will be incorporated into them.