Cheers! Serve up some savings with Dollar Drink Club.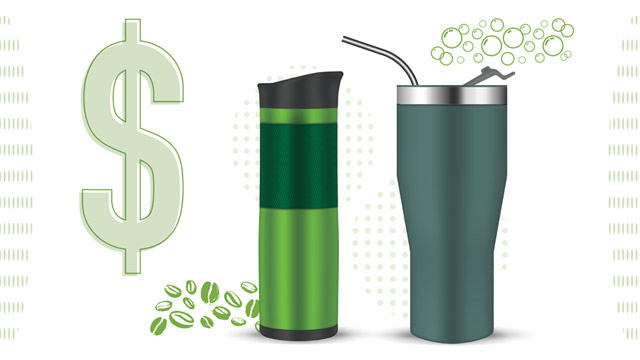 Dining Services wants to help you save some serious cash each time you need a caffeine fix and save a zillion cups from ending up in the landfills.
Buy $5 stickers - Get drinks for a dollar the entire semester
Color-coded Dollar Drink Club stickers will be available for purchase the first day of each semester and summer session. Stick them on your phone, your refillable cup or anywhere you like. Then show your sticker at checkout.
Coffee
The $5 sticker for coffee gets you a cup for $1 (+ tax) — up to 20 oz. when your bring your own mug.
Fountain Drink
The $5 sticker for fountain drinks gets you a drink for $1 (+ tax) — up to 32 oz. when you bring your own cup.
Buy one or both
Stickers are available at any Dining Services location:
Café Tempo
All coffee bars
Market
Food Court