Bios & Photos
Tim Rothwell
Tim Rothwell
Technical Director/Designer
---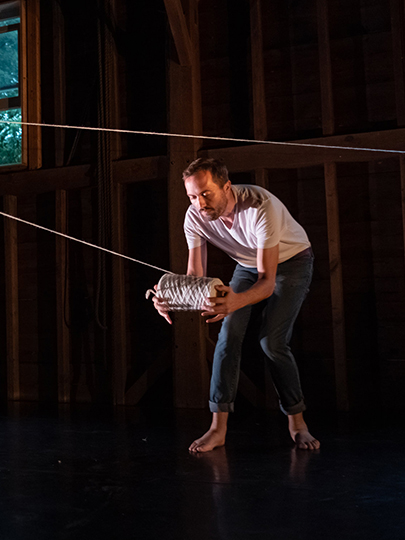 Tim Rothwell is the Academic Technical Director and Production Manager of JCCC's Theatre Department, coordinating and executing production duties for a six-show academic season. In addition to his production work, he instructs students in the areas of Stagecraft and Theatrical Design, including Scenic, Lighting, Sound and Projection. Prior to JCCC, Tim served as the Visiting Professor of Scenic Design at the University of Central Missouri.
Tim brings upwards of 15 years of professional technical and design experience to JCCC. His regional credits include work with the Undermain, Shakespeare Dallas, Dallas Players, and Uptown Players, to name a few. Locally, Mr. Rothwell's work has been seen at The Coterie, Kansas City Actors Theatre, Kansas City Public Theatre, The Living Room Theatre, The White Theatre, and Kansas City's Fringe Festival. He is currently the Resident Scenic Designer at Cerca Trova, a contemporary dance company in Kansas City, Mo.
Tim Rothwell holds a Master of Fine Arts in Stage Design from SMU in Dallas. His previous designs have been recognized by the Kennedy Center American College Theater Festival. Tim looks forward to collaborating with you.
Contact Information
Tim Rothwell
(913) 469-8500 (Ext. 2635)

Office Location
CC 174A
View Map