Hydration Stations reduce the need for single-use water bottles.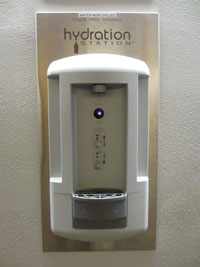 The Student Sustainability Committee appropriated a portion of the Sustainability Initiative Fund in 2010 for the purchase and installation of the first four Hydration Stations for the JCCC Campus. These stations allow students, staff and faculty to refill reusable water bottles with filtered water. The committee's primary interest in these stations was to try to reduce the amount of plastic water bottles that are used on our campus. These stations provide a convenient alternative to purchased, "disposable" water bottles, which saves students money and reduces our environmental impact.
The students also created a sign to post above the stations to explain some of the benefits of using them vs. bottled water. 
Refer to the Sustainability Map for hydration station locations.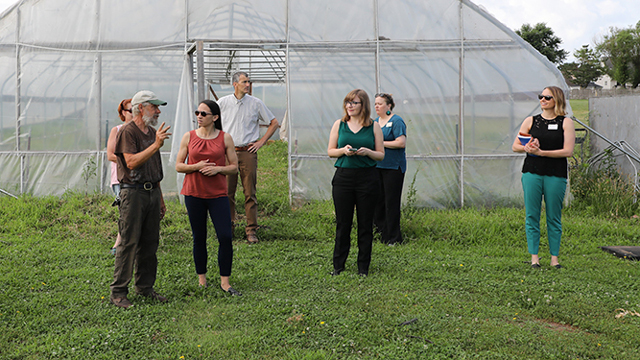 Individuals, groups or classes are welcome to see specific areas or initiatives on campus. Our flexible hours allow us to meet when and where you want to learn more about sustainability on the JCCC campus.
Follow The Center for Sustainability
Get current news about events, opportunities and news regarding sustainability at JCCC.