Join fellow students and the Center for Sustainability for this annual fall weeklong event to learn more about and participate in our sustainability programs at JCCC.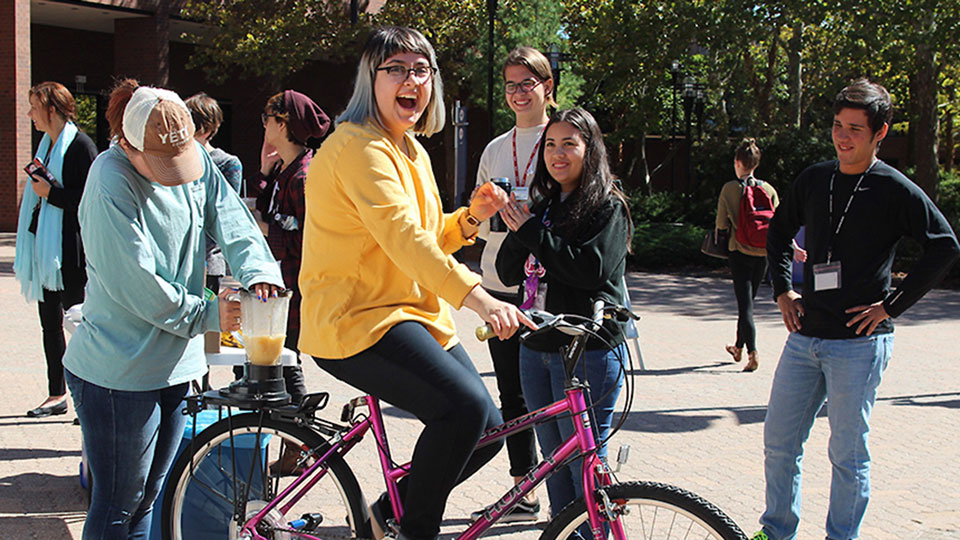 Ongoing
Throughout Harvest Days, we will be collecting items of specific need for the Cavalier Cupboard. Check out the Cav Cupboard wish list and bring an item to any of the events below and help promote access to nutritious foods for all within the campus and Johnson County communities.
Monday, Sep. 27
Lunch and Learn: Using iNaturalist to Engage in Citizen Science
noon-1 p.m. | Patio Area Outside CoLab
Bring your cellphone and your lunch and join us for a mobile lunch and learn event. Participants will download the iNaturalist application to their cellphones and use iNat to identify and tag observed plant and animal species on a short walk around campus.
Tuesday, Sep. 28
JCCC Bird Study Update
noon-1 p.m. | CoLab, OCB 100
Join Zero Waste Coordinator Krystal Anton to learn more about JCCC's ongoing bird strike study, remediation efforts, and the ways we're ensuring our physical campus is more bird-friendly.
Thursday, Sep. 30 — 
DUE TO POSSIBLE RAIN TODAY, 9/30, THIS EVENT WILL BE RESCHEDULED!
Pop Up Yoga for All
noon-1 p.m. | Fountain Square
Student Wellness and Employee Wellness are joining forces for an outdoor yoga class on Fountain Square. Student wellness coordinator Tina Pulley and employee wellness coordinator Hayley Molden will help you discover ways to become more mindful, content, and energized in this series of breathing exercises and gentle yoga asanas.
Wednesday, Oct. 6
Student and Employee Recycling Event
9 a.m.-1 p.m. | ITC East Train Lot (aka Motorcycle lot)
All JCCC employees and students can drive up and drop off electronics and scrap metal for recycling. Some fees apply for certain types of E-waste; check the MRCrecycling.net webpage for details.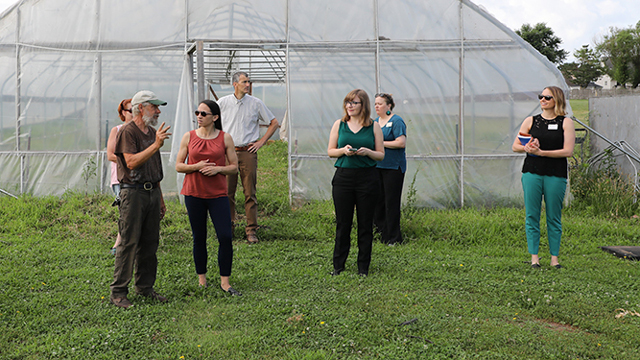 Individuals, groups or classes are welcome to see specific areas or initiatives on campus. Our flexible hours allow us to meet when and where you want to learn more about sustainability on the JCCC campus.
Follow The Center for Sustainability
Get current news about events, opportunities and news regarding sustainability at JCCC.