Learn about the latest events affecting climate and sustainability from experts around the world at this annual spring event sponsored by the JCCC Center for Sustainability.
Epicenter 2020
Monday, April 20, 2020
2 p.m.
This year's Epicenter conference will take place online, via Zoom.
Turning Careers into Callings With Sustainability
Epicenter 2020 might have been canceled, but in this afternoon panel discussion you can join a free virtual conference on Zoom hosted by JCCC's Center for Sustainability.
Participants will have time to interact with panelists in breakout rooms and learn more about what it means to work at improving our regional food system, resource management, governance and leadership, and a host of other callings — all closely related to our panelists' broader career paths.
Geared for high school juniors and seniors and college undergrads, we welcome anyone looking for ways to make their career more relevant, rewarding, and enjoyable through sustainability.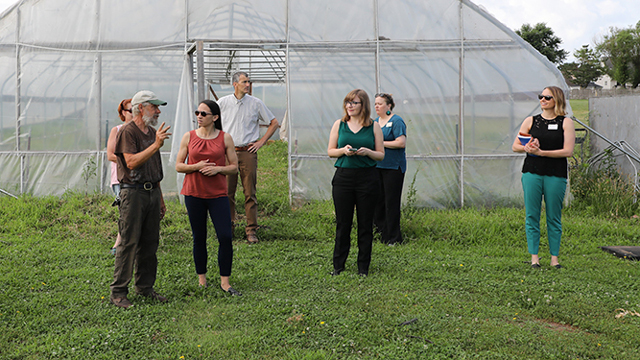 Individuals, groups or classes are welcome to see specific areas or or initiatives on campus. Our flexible hours allow us to meet when and where you want to learn more about sustainability on the JCCC campus.
Follow The Center for Sustainability
Get current news about events, opportunities and news regarding sustainability at JCCC.