Sustainability at JCCC is a campus initiative that seeks to improve the environment for both students and community.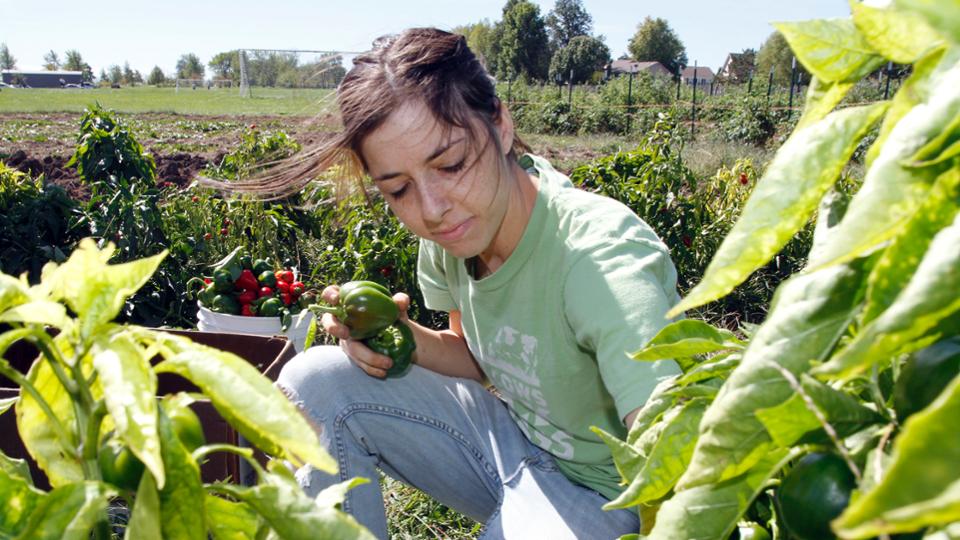 At its heart, sustainability is an ecologically sensitive way of thinking and acting, whether it's as individuals, a campus or a community.
JCCC is a regional leader in promoting sustainability, not only among its peer institutions but in the local community. The College's effort are coordinated by the Center for Sustainability, which is led by Dr. Jay Antle, an environmental historian. Since taking on this initiative, JCCC has found ways to incorporate sustainable practices into the College's dining services and facilities, in its use of water resources, in waste minimization and recycling. Sustainability has also been incorporated into the curriculum of several courses of study.
JCCC's Center for Sustainability and the Student Sustainability Committee present an annual Epicenter Conference. 
The Center for Sustainability also hosts national webinars for community colleges.
Faculty who incorporate sustainable concepts into existing courses and who create new courses teaching sustainability applications within given fields and disciplines are rewarded with small grants through the Sunflower Project.
In 2009, JCCC's students asked for the creation of a fee that gathers more than $350,000 a year for sustainability projects. Recent expenditures include upgrading the college's recycling system, LED lighting upgrades on campus, tree planting, student intern positions and the final round of solar charging tables for personal devices built by solar technology students.
All new building projects must go through LEED certification. JCCC's Wylie Hospitality and Culinary Academy building earned a LEED silver rating, to join Galileo's Pavilion (LEED platinum) and Olathe Heath Education Center (LEED gold) in the College's green building portfolio.
JCCC has moved to a single-stream recycling model, which has led to JCCC's waste diversion rate increasing from 14 percent to 45 percent from 2011 to present. Composting on campus has led to more than 80 tons of organic waste being diverted from landfill and new soil amendments being used on the 2.5-acre campus farm.
Aggressive energy efficiency retrofits and conversion efforts through JCCC's Power Switch program have led to more than $1,100,000 in avoided energy costs since 2008.
Johnson County Community College was named the 2012 Best Two-Year College by the United State Green Building Council. JCCC also won the 2011 Silver award in the Green category by the Edison Awards, the 2009 NCSPOD Education for Sustainability Award for Integrating Sustainability Principles into Education and Learning, and a 2012 silver sustainability award from the National Association of College and University Food Services.
The Center for Sustainability annually revisits its goals and published metrics on the sustainability Web page, including dashboards for composting and recycling.