Summer Youth Enrichment Program
Johnson County Community College's Youth Enrichment Program offers summer education for children grades six through 12.
---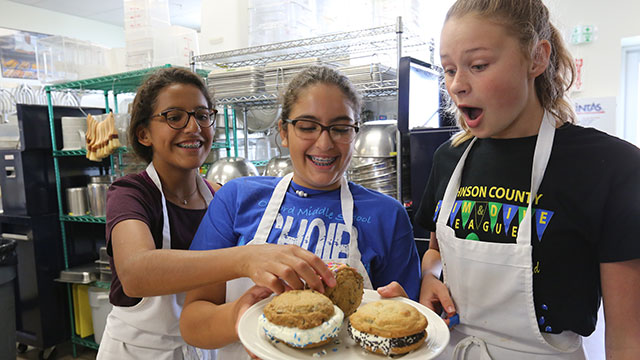 Designed to enhance your child's knowledge and personal growth, the JCCC youth enrichment programs help beat the summer "I'm boreds" with exciting hands-on classes, labs and experiences customized for youth entering grades six through 12.
Select classes on art, design, science, engineering, computers, languages and more with options that make it easy to plan weeks of summer learning and fun.
Registration opens February 1, 2019
Review the catalog (PDF) and use the schedule overview (PDF) to plan your child's schedule.
Follow these instructions (PDF) to register online starting February 1, 2019.
Call 913-469-2323 for assistance with online registration.