Summer Youth Enrichment Program
Johnson County Community College's Youth Enrichment Programs offers a variety of summer education and recreation opportunities for children grades 6-12.
---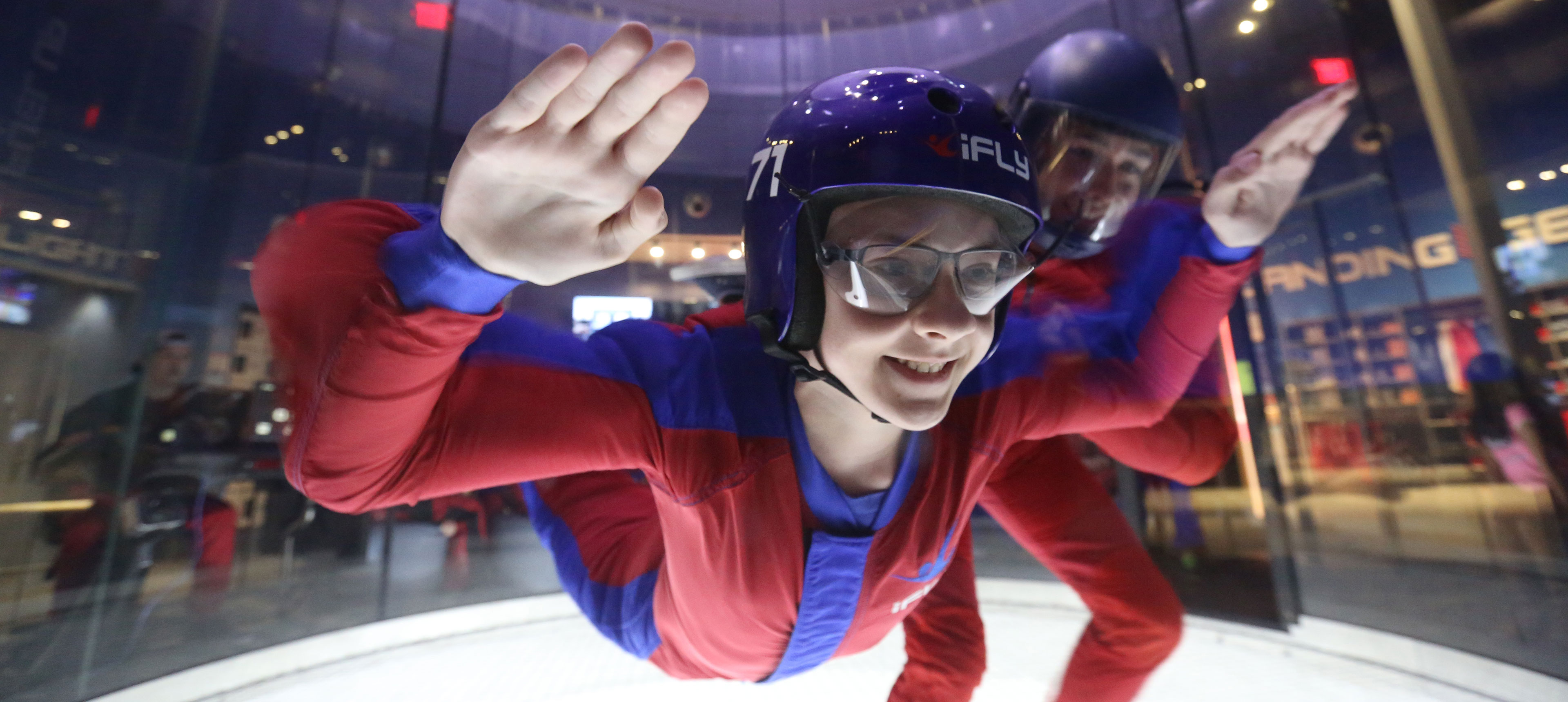 Designed to enhance your child's knowledge and personal growth, the JCCC youth enrichment programs help beat the summer "I'm boreds" with exciting hands-on classes, labs and experiences customized for youth entering grades six through high school.
Select classes on art, design, science, engineering, computers, languages and more with options that make it easy to plan weeks of summer learning and fun.
Summer 2018 course information will be available in December.
Internet Use
Policies and Procedures for Internet Use - Summer Youth Enrichment Program - PDF
Drop off & Pick up Procedures
For the safety of your child, all students 12 and under will need a parent/guardian to come in to drop off and pick up their child to and from the JCCC classroom he/she will be attending. There will be a sign-in, sign-out log you will complete. Call the student enrichment program at 913-469-4420 if you have any questions or concerns. Your child must be picked up promptly after class.
It is recommended that you arrive 10 minutes before your child's class begins.
For course location, please see our maps.
Look for staff to direct you to your child's classroom where you will sign in your child.
Follow the same procedures for the sign out process.
Supervised Lunch & Snacks
If your child is enrolled in a morning and afternoon class, please enroll him/her in the supervised lunch, regardless of age. Students enrolled in supervised lunch and full-day classes must bring a sack lunch and a drink. No students enrolled in our programs are allowed to be unsupervised on campus at any time.
Campus Dining Services are not available to summer youth participants. Healthy snacks and a water bottle (labeled with student's name) are encouraged. Vending machines are off limits due to risk of losing money and unhealthy choices. Please do not send any snack or product containing nuts.
Johnson County Community College Hold Harmless Agreement
I hereby register my child to participate in the youth program to be held at Johnson County Community College. I hereby release the college, its trustees, officers, employees and agents from any and all liability for all injuries or damages suffered while participating, preparing to participate or otherwise engaged in activities connected with this program. The undersigned agrees to assume all risks, and recognizes that despite the exercise of reasonable safety precautions by Johnson County Community College, injury is possible whenever one engages in physical activity. If an emergency arises, I authorize emergency treatment or hospitalization when deemed necessary by college personnel. I hereby authorize Johnson County Community College to show and reproduce the name, photograph or photographs, pictures and film taken of the student mentioned above for the purpose of promoting the college, its curriculum and programs.
Student Conduct
Our policy requires that disruptive students be removed from class. If necessary, we will call parents for early pick up. Tuition refunds are not granted to students who are permanently removed from class.