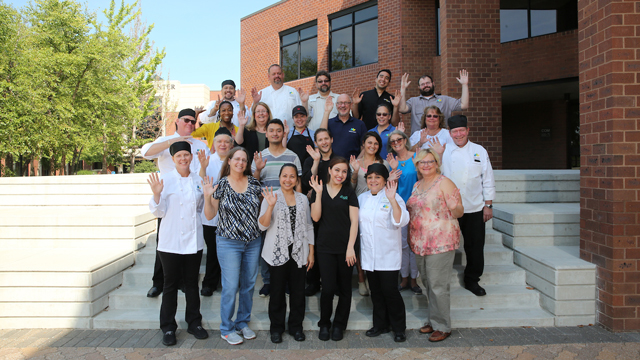 Need More Information?
The vending staff continually strives to provide you with a broad variety of beverages and fresh snacks.
---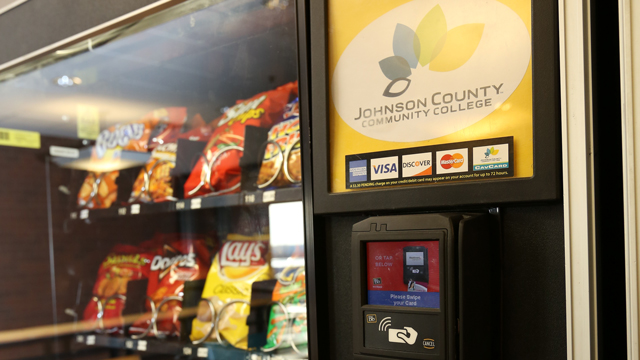 Beverages include Pepsi, Ocean Spray juices, Aquafina water and Gatorade products. Snacks include a variety of chips, granola bars, assorted crackers, nuts, candy, cookies and other snack items.
Enjoy a refreshing snack today!
Vending Machine Locations
Refunds
On the rare occasion you may need to obtain a refund from a vending machine, please call 913-469-8500, ext. 3142.
We will need to know the following:
Machine location (e.g. COM; 2nd floor OCB, etc.)
Selection attempted, either by number or snack (e.g., C4 or Snickers)
Nature of the problem (e.g. product jam, no product)
Amount of money lost.
Once you have reported the problem, you can get your refund in the following locations:
Food Court cashier
javajazz@jccc
Down Under
Encore! Espresso
Café Tempo
Any refund over $2 must be approved by a manager.