JCCC at Lawrence
The JCCC Lawrence location (Lawrence Centennial School) provides classes as a service to the Douglas County community. These classes do not overlap with the mission or activities of the University of Kansas.
---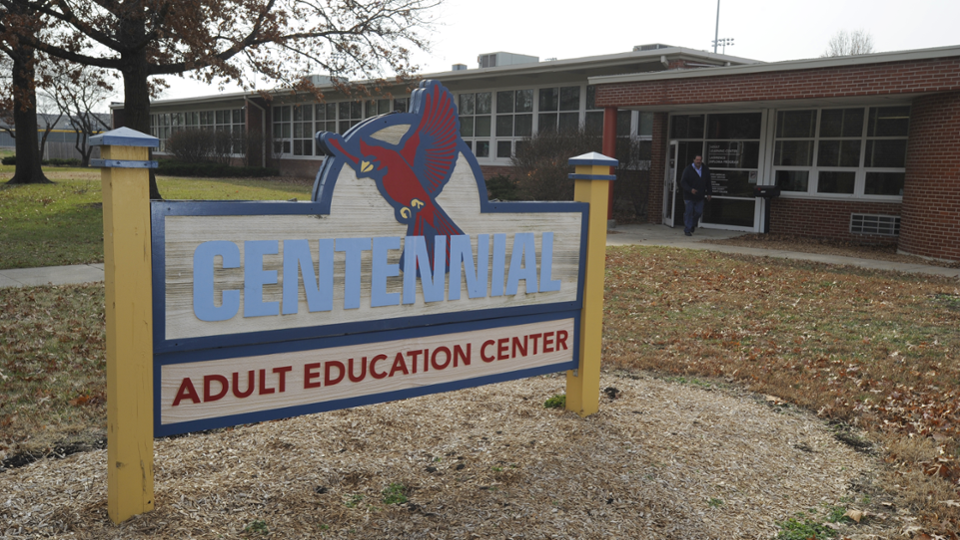 JCCC at Lawrence is a partnership with the school district, manufacturers and businesses to meet the needs of Lawrence community members.
Directions
The west entrance (enter from Greever Street) is the entrance for JCCC students. If you have questions about this location call 785-842-1157 in Lawrence when classes are in session or call 913-469-2750. Photos of the building entrance and classrooms.
Lawrence Centennial School (LCS)
2145 Louisiana St.
Lawrence, KS
(785) 842-1157
Directions
Floor Plans and Storm Security Areas
Location Hours
This location is open when classes are in session.
Find Classes
Credit class, seminar and workshop descriptions and schedules. Lawrence Centennial School building code is LCS.
About the Services
The staff members who are working when classes are in session are trained to assist you in using the Web to complete applications, register and pay for classes, use the library resources, and order textbooks online to be mailed to your home. We refer you to on-campus resources and provide campus maps and directions for you when making a trip to the main JCCC campus in Overland Park.
This is a service-oriented facility. If you forget a pencil, you can borrow one for class. If you are an instructor and need help making copies, we can help you prepare for class. We want to help students and faculty members feel at home at "JCCC in Lawrence" and find this a place to begin or continue their education.
About the Facility
The Lawrence facility includes a lecture classroom, health occupations lab and classroom, and wireless access. A resource room provides three computers, a copier and printer, campus newspaper, JCCC program brochures and access to the K-10 Connector bus service.
Smoking Policy
We share a space within the Lawrence Centennial School, so we need to be good guests while we are there. No smoking is allowed on Lawrence School District property. Any smoking must occur off campus, across the street from the school. Staff members can direct you to the most convenient location.
Inclement Weather
If JCCC closes due to inclement weather, then JCCC in Lawrence will close also. In addition, if Lawrence public schools and/or KU close due to inclement weather, this location will close, even if JCCC remains open.