Hospitality and Culinary Academy Building Map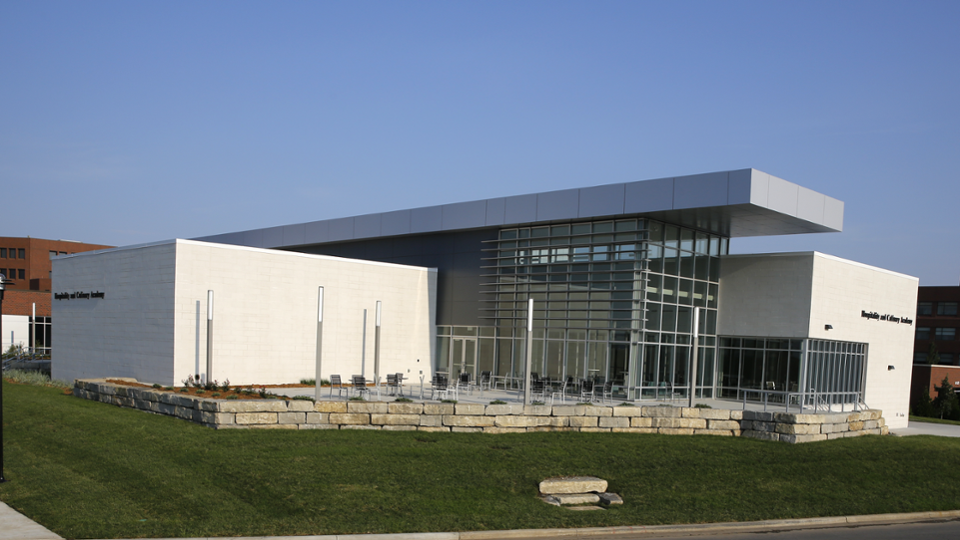 The HCA houses JCCC's hospitality management program, including five culinary labs, an innovation kitchen and a demonstration kitchen in a culinary theater, as well as a dining room, a patio and offices.
HCA Floor Plan
(gray shading indicates storm security areas)
(red arrows indicate exits)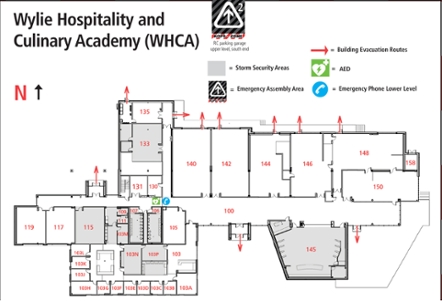 HCA Emergency Response Plan (PDF) detailed emergency instructions with storm security locations.
During a weather emergency individuals should seek shelter in the interior most portion of the building away from exterior windows and doors.
HCA Storm Security Areas
103M
103N
103P
106 & 107 (Restrooms)
109
111
115
133
145
See the Emergency Response Plan for instructions.
Evacuation
Fire-Smoke-Explosion
Campus Violence
Illness-Injury-Accident
Weather Warnings